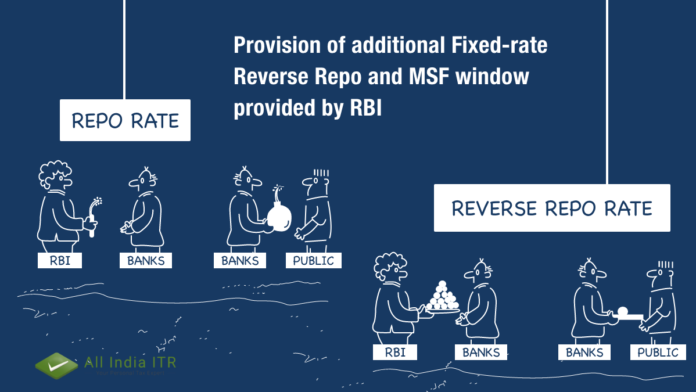 Since December 16, 2019, the National Electronic Funds Transfer (NEFT) System has been made available on a 24×7 basis by the RBI. The Reserve Bank has now decided to provide an additional fixed-rate Reverse Repo and Marginal Standing Facility (MSF) window on all days, this has been done as an interim measure, to give eligible market participants more flexibility and to facilitate their liquidity management.
The RBI provides collateralized liquidity adjustment facility once a day — cut recently from two such facilities a few months back — and banks can borrow additional liquidity under an emergency window called marginal standing facility (MSF). The central bank recently allowed round-the-clock transfer under NEFT. The RBI's new window, exclusively for the settlement purpose, will relieve the pressure significantly.
The timings are:
| | |
| --- | --- |
| Type of Operation | Window Timings |
| Fixed-rate Reverse Repo | 23:00 hours to 23:59 hours |
| MSF | 23:00 hours to 23:59 hours |
The existing fixed-rate Reverse Repo and MSF windows, available between 17:30 hrs and 19:30 hrs on RTGS working days, will continue, as hitherto.