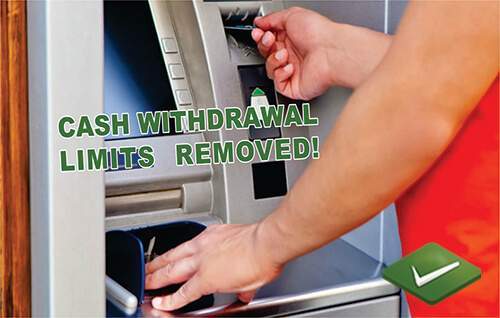 From the last few months, people have been through a difficult situation with obtaining cash in regular ways. It has been quite a few years that Indians are addicted to the ATM culture and withdraw cash only from ATM whenever they needed. This culture was mashed by the demonetization hitting the Indian economy in November, 2016. The normal limit of ATM withdrawal was minimized to a very low limit which affected day-to-day life of all common Indians.
However, on Monday 30th January, 2017, the Reserve Bank of India has announced the biggest relief for this year so far. The announcement has confirmed that from February 1st, 2017, the ATM withdrawal restrictions will be taken back from the current accounts. The ATM issued against current accounts will be able to withdraw the normal amount of money specified for them as it was before demonetization. The cash withdrawal limit has been also taken off from the cash credit accounts and overdraft accounts which will be affected immediately by February 1st, 2017.
The banks have been asked to review their daily and weekly withdrawal limit and fix it for the future aspects. However, the weekly limit of money withdrawal will be remain same for the savings accounts at INR 24,000. The limits on saving accounts are currently under consideration and for the time being it will be fixed to the current limits. Currently the daily withdrawal amount is INR 10,000 per day, which was raised from INR 4,500 on January 16th, 2017. So, the savings account holder will be still having the daily withdrawal limit of INR 10,000 limit and weekly withdrawal limit of INR 24,000.
This decision will put a relief for all common Indians and small business community which have struggled the most over the cash shortage period. However, government has also confirmed that currency circulation will be controlled as compare to past and is still encouraging people to go cashless by adopting digital payment methods.