Filing an income tax return is an annual practice that is seen as a responsibility of every responsible resident of the country. By filing an ITR for the same year, an individual can demand a refund of the excess tax paid/deducted during that year.
Also Read: Documents required for filing Income Tax Return
Easy loan approval:
Individuals who are applying for any type of loan or a credit card need to submit their ITR to the financial institutions for the further processing.
Quick visa processing:
Do you have any plans to visit abroad? If yes, then you need to file your ITR as many embassies around the world requires you to submit copies of your tax returns for the past two years when applying for a visa.
Claim Tax Return:
If you have a refund due from the Income Tax Department, you will have to file an Income Tax Return to claim the refund.
You can check your tax on form 16 or 26AS and claim your refund.
Income and address proof:
If you are filing Income Tax Return that will be used as an evidence of your Income and Address.
Carry forward your losses:
When you file your return on time, you will be allowed to carry over losses to subsequent seasons, which you will use to cover future profits.
Avoid Penalty:
When you failed to file your tax returns as you were expected to, the tax officer has the power to fine you a levy of up to Rs.5,000. So, you can avoid paying penalty by filing ITR.
Note: Refer & earn Rs. 100 for every friend who successfully e-files on All India ITR.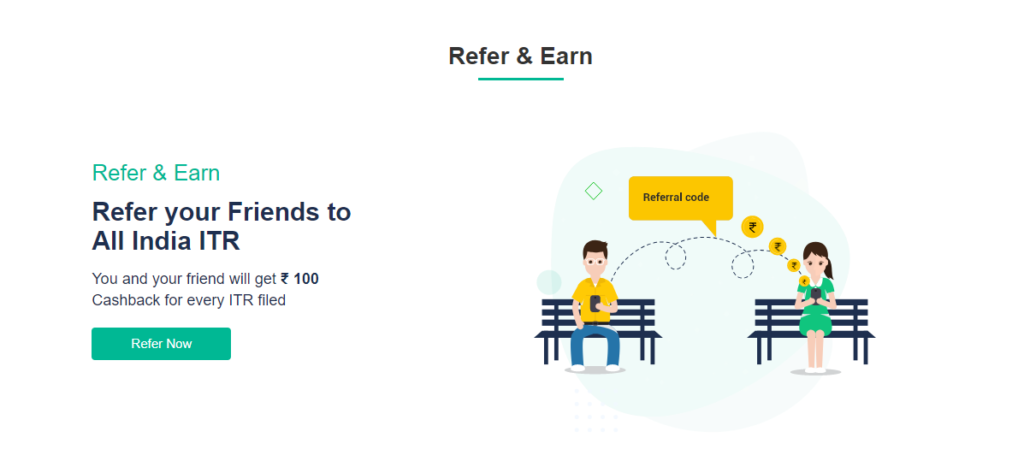 For further details visit All India ITR