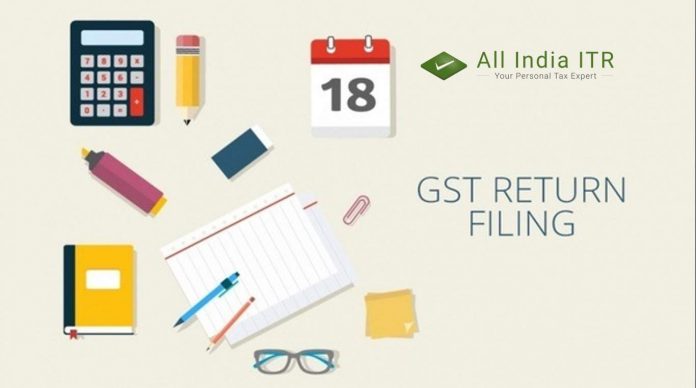 The CBEC recently updated the notified last date for filing GST-2 return forms for obtaining Input Tax Credit to November 30, 2017 from the earlier October 31. The fixing of due dates has been badly implemented so far adding to the consternation that many traders and small businesses have had to face.
Changes Proposed to GST return Filing
Most businesses have to file four types of mandatory GST returns as detailed below:
Declaration of Outward bound goods or services through GSTR- This is a monthly statement to help determine tax obligations. The last date for filing GSTR-1 for every month is the 10th of the following month.
Declaration of Inward Supplies for claiming Input Tax Credit refunds for GST through GSTR-2. This is also a monthly statement. The last date for filing GSTR-2 is for every month is the 15th of the following month. This has been extended to 30 November for inputs for the month of July.
Monthly returns of final accounts accompanied by tax payments through GSTR-3. The last date for this form is ordinarily the 20th of the following month.
As of 31 October, the last date for this form has been pushed to 11 November, 2017.
GSTR forms 4 to 8 are for different categories of GST taxpayers including those filing TDS.
An annual return via GSTR-9 needs to be filed by the 31st of December of the financial year after the current one.
GSTR-10 and 11 are for returns after the closure of business and UIN refund claimants respectively.
As per statute, the rate of interest for missing deadlines for GSTR filing are quite steep at 18% per annum and calculated from the day immediately after the notified last date. Further, there is a penalty for late e-filing of returns at Rupees 100 per day for the CGST and Rupees 100 per day for the SGST. That adds up to Rupees 200 per day of delay. There is, however, a cap of Rupees 5000 on the penalty that can be imposed.
According to the latest reports, GST return filing penalties for form GSTR-3B (simple returns form for this year only) have been permanently suspended. This was a monthly return.
The GSTN portal which hosted online return submissions, broke down spectacularly after a heavy rush by tax filers on the last date for GSTR-3B and hence there is also a provision for filing this return offline.
New GSTN chairman, Ajay Bhushan Pandey, has conveyed to the media that the IT platform is gearing up to modify its platform with automated features that will self-select the correct GSTR form for registered users based on their responses to a few simple questions as to the nature of their transactions and field of commerce. The aim of the whole exercise, he said, is to enable the small taxpayer to fill up her online forms without taking assistance from a third entity.
Changes Proposed to GST return Filing
According to tax department statistics, 4,50,000 people have filed GSTR-3B for September while the corresponding figures for July and August were 5,60,000 and 5,20,000 approximately.
The GSTN chairman further explained the process of intelligent systems by giving the example of a taxpayer filing a NIL return. Instead of writing nil on various fields of data, she should be able to complete her e-filing with a single click or keypress.
Some experts still maintain that the GSTN platform itself requires technical updates and that the ease of the User Interface is merely a cosmetic issue.
This information is provided to you in the public interest courtesy of AllIndiaITR, a product of Corwhite Solutions Private Limited.