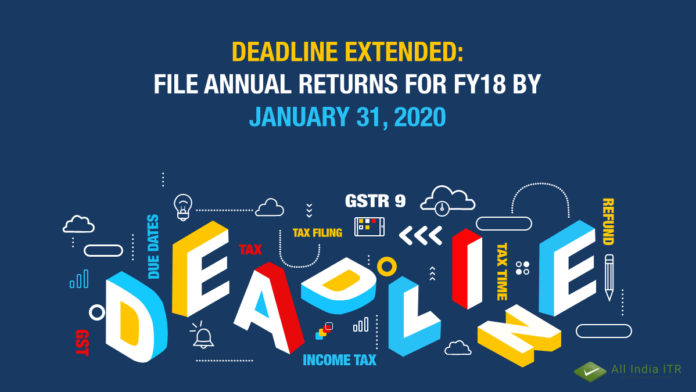 The GST Council has decided to extend the date for filing annual return Form GSTR-9 and reconciliation statement or audit report Form GSTR-9C for FY 2017-18 to January 31,2020. The GST Council led by Union Finance Minister, Nirmala Sitharaman, announced an extension for filing Form GSTR- 9 (Annual Return) and Form GSTR-9C (Reconciliation Statement) for FY 2017-18 to January 31, 2020. The previous deadline for filing the two forms for FY 2017-18 was December 31, 2019.
The deadline was previously extended to November 30, 2019 to December 31, 2019 by the government as the forms had been simplified in order to aid taxpayers to file annual returns on time. However, after the 38th meeting of the GST Council, Ajay Bhushan Pandey, Revenue Secretary, announced that the government had decided to waive the penalty for late filing for taxpayers that did not file their returns from July 2017 to November 2019 if they filed all the returns by January 10, 2020.
"This has been done to facilitate filing all past returns as GSTR-1 is important for invoice matching. In case the taxpayers do not file GSTR-1 by January 10, 2020, the e-way bill will be blocked for them," said Ajay Bhushan Pandey.
File your annual returns now if you haven't already and avoid facing a hefty penalty!