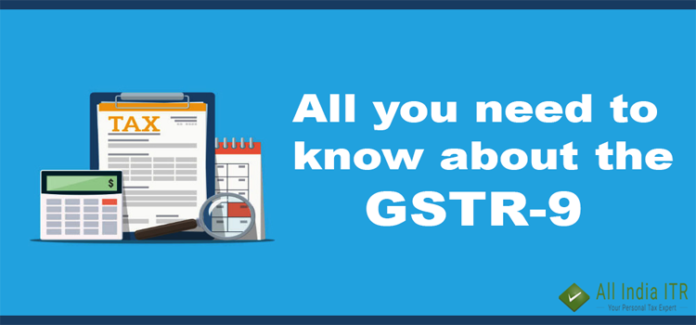 Every taxpayer including the ones who have opted for composition scheme are required to file their annual GST Return in GSTR-9. It contains the particulars of the supplies made and received during the year under various heads of GST, like CGST, hoSGST and IGST. Moreover, it contains the details furnished by taxpayers in their monthly as well as quarterly tax returns.
Who is required to file GSTR-9?
Generally, all the taxpayers under GST are required to file GSTR 9 form, except for the taxpayers mentioned-below: –
Non-Resident Taxable persons
General taxpayers
Input Services Distributors
What are the various types of GSTR-9?
All in all, there are 4 types of returns that can be filed under GSTR-9, they are: –
GSTR-9A: It is supposed to be filed by the taxpayers who fall under the Composition Scheme of the GST Act
GSTR-9B: It is required to be filed by e-commerce operators, who have filed GSTR-8 during the relevant financial year.
GSTR-9C: This form is supposed to be filed by those taxpayers who have an annual income of more than Rs. 2Crores during a financial year. Furthermore, these taxpayers are required to get their accounts audited and file a copy of the audited annual accounts and reconciliation statement of tax that is already paid and tax payable as per audited accounts along with this form.
What is the due date to file GSTR-9?
The due date to file GSTR-9 is on or ahead of 31st December, of the subsequent Financial Year. For Example: If Mr Verma filing GSTR-9 for the Financial Year 2017-18, then for him the due date to file GSTR-9 will be 31st December 2018.
What is the penalty for Late filing of GSTR-9?
The penalty for late filing of GSTR-9 is Rs. 100 per day under CGST and Rs. 100 per day under SGST that sums up to Rs. 200 per day, there is no penalty for IGST.