Faceless Assessment Scheme has been implemented in the Income Tax Act, 1961 (the Act) to improve the effectiveness, reliability, and accountability of the assessment process. Most of the Act's functions/processes, such as return processing, have been replaced by the Faceless Assessment Scheme, Refunds or claim notifications etc which formerly required face-to-face consultation are now handled electronically.
The first appeal process, which is one of the main functions/processes under the Commissioner (Appeals), is not yet fully electronic. A taxpayer can file an appeal via his or her e-filing platform account. The mechanism that accompanies the filing of an appeal, on the other hand, is neither electronic nor faceless.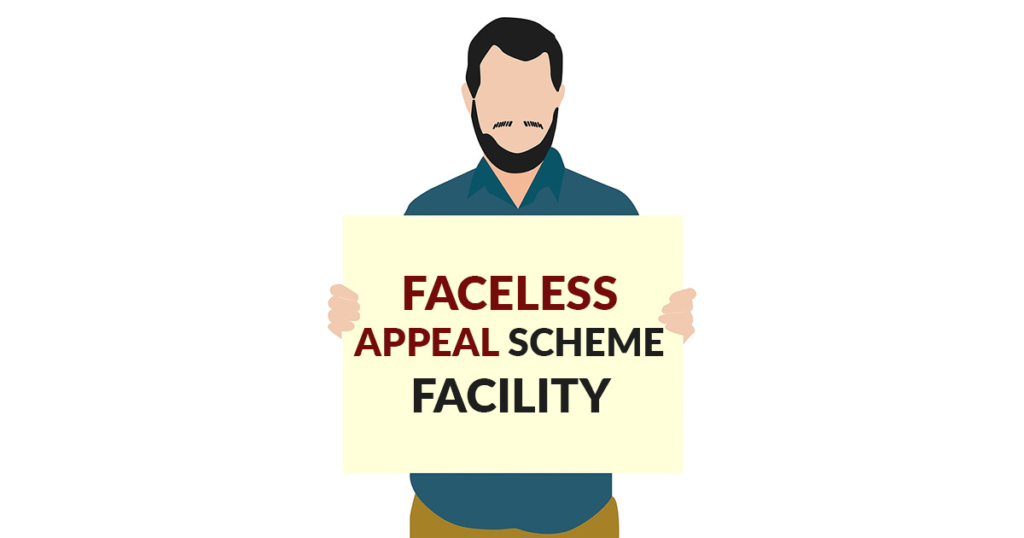 Faceless Assessment Scheme – Notification
As a result, the Central Board of Direct Taxes, through Notification No. 76/2020 dated September 25, 2020, has notified the faceless Appeal system, 2020 under the Income Tax Act, 1961, to allow for e-appeals, online hearings, and disposition of appeals relating to Income Tax disputes.
Note: The appeals hearings held electronically in the 'appeal facility via the appellant's registered account in the designated platform are referred to as "e-appeal."
Objectives of faceless Appeal Scheme
The objectives of the Faceless Appeal Scheme 2020 are as under:
To impart greater efficiency, transparency, and accountability.
Eliminating the interface between the Commissioner (Appeals) and the appellant in the course of appellate proceedings to the extent technologically feasible.
Optimizing utilization of the resources through economies of scale and functional specialization.
Introducing an appellate system with dynamic jurisdiction in which appeal shall be disposed of by one or more commissioners (Appeals).
Read About: All About Tax Deducted at Source (TDS) FY 20-21
Important features and Highlights of the Faceless Appeal Scheme 2020
1.In a line of e-assessment centers, Faceless Appeal Centres i.e., National Faceless Appeal Centre and Regional Faceless Appeal Centres have been created. Under each Regional Faceless Appeal Centres, 'Appeal Units' has been created to conduct the appeal proceedings.
2. All the communication between the appeal unit and the appellant or Assessing Officer or any other person shall be through the National Faceless Appeal Centre only and in electronic mode only.
3. Additional evidence shall be filed with the National Faceless Appeal Centre only. The National Faceless Appeal Centre shall forward the additional evidence to the National assessment center.
4. National Faceless Appeal Centre shall have the power to impose a penalty for non-compliance of any notice.
5. National Faceless Appeal Centre is empowered to pass the appeal order.
For further query Visit All India ITR
Also Read: Presumptive Taxation Scheme