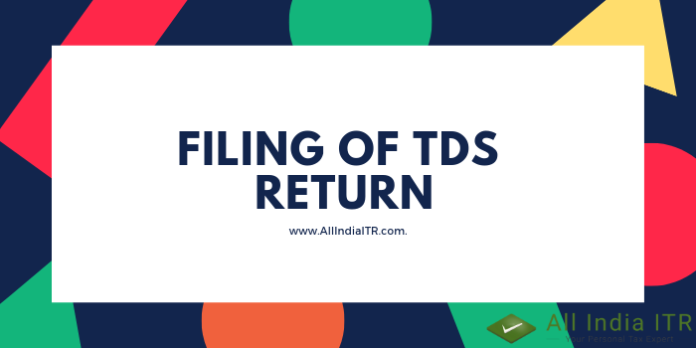 TDS Return/ TDS statement is referred to as the collection of all the transactions that are made by the Indian Citizens during a quarter of the Financial Year. The TDS returns are filed using forms like 26Q, 24Q and 27Q. Before you start filing your TDS Return, you must know and understand how you can file your TDS Return.
Download Click Here and use our Android App to file Income Tax Return
Who is required to submit e-TDS Return/ Statement?
If a taxpayer's TDS is deducted, then they are liable to file e-TDS Return. It is mandatory for a taxpayer top file his/her TDS Returns within the stipulated time. If you fail your TDS returns on regular basis, then you will have to pay a penalty for not filing your e-TDS return on time. Following entities are required to file their e-TDS return: –
People who get their accounts audited
Companies
Download Click Here and use our IOS App to file your Income Tax Return
How a taxpayer can file e-TDS Return?
As per Income Tax Department and NSDL guidelines, the taxpayers are required to file e-TDS Returns depending on the type of payment.
A taxpayer can file annual e-TDS returns, by using Form 24, 26 and 27
A taxpayer is required to file annual e-TCS return by using Form 27E
The quarterly TDS return is required to be filed in form 24Q, 26Q, 27Q and 27EQ.
What are the validations for filing TDS returns?
Here is the list of things that you are supposed to do, in order to complete the validation process
Once you file the form you are required to check it, then update it on the portal validation utility tool for the same.
The tool is provided by the NSDL and can be used by the taxpayer for free of cost.
If the file consists of any errors, then the FVU will provide a report of errors.
Go through the error report thoroughly and then make the necessary changes. After making the required changes to verify the file through FVU.
All India ITR Login | Start Filing Income Tax Return