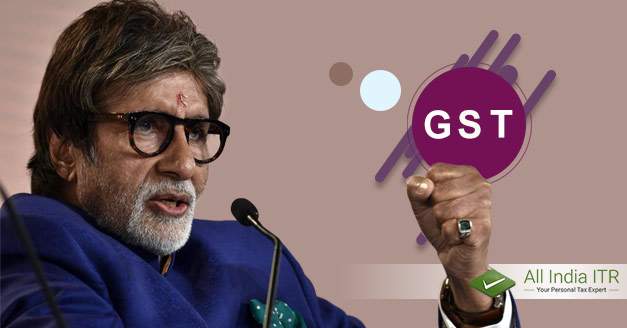 Ahead of Goods and Services Tax (GST) rollout, the government has roped in Bollywood megastar Amitabh Bachchan to promote it. The goods and services tax will be implemented from July 1.
The Central Board of Direct Taxes will appoint this legendary actor as the brand ambassador of GST. A 40 second video featuring him has been released by ministry of finance through its twitter handle. In this video, Amitabh Bachchan reiterates one nation one tax and role of GST in unifying market.
Previously, PV Sindhu was the brand ambassador of the GST.
GST will subsume several indirect taxes, and it is billed as the biggest tax reform since independence. Some of the major taxes to be subsumed in GST are central taxes – like central excise duty and service tax – and state levies – such as VAT, luxury tax, and entertainment tax.
The implementation of GST is expected to add 2 percent growth in India's GDP. Previously, the ministry of finance extended the date of GST return filing.
You can find more information on topics like e filing, income tax, refund status, calculator, etc. on our blog.
The ministry of finance has said that the GST will be implemented as per the schedule despite requests for deferment from companies. GST Suvidha providers and other software providers were asking for time to check their preparedness.
After a 5 hour 30 minutes meeting, Arun Jaitley, the finance minister and chairman of GST council said that they don't have the luxury of time to differ its implementation.
However, the council has deferred the implementation of e-way bill which is a permit for moving of goods worth more than Rs 50,000 for inter-state and intra-state.
Recently, the GST council has categorised slab for different goods and services.
Roping in Amitabh Bachchan as a brand ambassador will create more awareness among masses about this new tax regime.