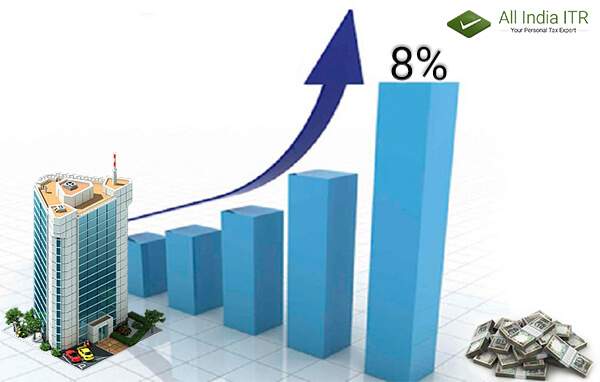 Economic Affairs Secretary, Shaktikanta Das has said that with GST Impact, Indian economy will grow at 8% next fiscal.
This growth rate of 8% will be compared to the current year 7.5% Gross Domestic Product (GDP) projected expansion and 7.1% of 2016-17.
Although GST will be introduced from 1st July, he said that they are expecting a growth rate of 7.5% for the year 2017-18 as the impact of the change will be felt after nine months.
By 2018-19, the GST Impact system will be stabilized and a full-year impact can be seen. Das said that it is reasonable to expect 8% growth in 2018-19.
This biggest tax reform after the Independence in 1947 will help the country to integrate into one market. It will club more than 17 state and centre levies concentrating into a single national sales taxation system.
Along with GST Impact, the growth in the rate of GDP will also be contributed by other government reform measures such as – procedural reform and public investment infrastructures.
All these jointly will aid demonetization that had widened the tax base and tamed the parallel economy.
Further, the Fiscal Responsibility and Budget Management (FRBM) committee is targeting a raise of 3% in the next three years. As per the calculation of fiscal deficit target, the Government is expecting to achieve a debt to GDP of 60% by 2023.
If such is the Government target, Das said that they need to work out the annual fiscal target accordingly. He also believes that the revenue deficit will fall according to the fiscal roadmap.
Das also turns our attention towards BIT (Bilateral Investment Treaties). He said that if a treaty is 10-years old, a notice will be issued to terminate the agreement and start a fresh negation with the new text of agreements.
He said that the message had been conveyed to European Commission and they are ready for immediate negotiation of the treaty on behalf of the member countries.
The process of negation had been finalized with three to four countries, and it is going on with many nations too.