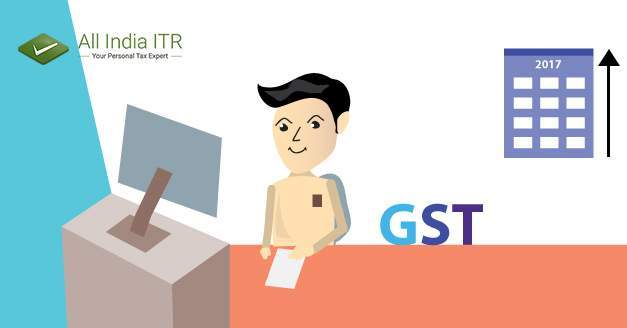 Amid speculations about tech preparedness for the rollout of Good and Services Tax (GST), the GST Council has decided to implement this new tax regime from the midnight of June 30- July 1. However, the council has given relaxation in time table and exemption from penalties for filing returns under GST.
The council has given relaxation amidst concerns from states that said the relaxation in filing returns will lead to a loss in revenue for them.
In an announcement, the government said that for the first two months a new form GSTR-3B will be introduced to help businesses file returns and pay taxes. Additional 25 days will be given for the online filing requirement of July and 10 day to complete filing requirement of August.
After a meeting of GST Council, Finance minister Arun Jaitley said that they don't have the luxury of time to defer its implementation and GST will be launched as per schedule.
The minister said that registration process is also going satisfactorily and 81.1% of total businesses have registered provisionally.
A top placed official from the revenue department said that the centre was ready for GST rollout but companies wanted more time. GST Suvidha providers and other software providers also needed more time to test their preparedness. In addition to that, banking, telecom, aviation and some other industries to wanted some more time to get ready.
The registration under GST is reopening from July 25. And the businesses with provisional registration numbers shouldn't panic.
However, the council deferred the implementation of e-way bill, which is required for moving of goods with value of above Rs 50000 for intra-state and inter-state. The council said that the states can continue with their existing system till the implementation of the bill.
In addition to that, the GST Council has also approved the anti-profiteering rule that says a five member authority will be set up to look into the matter where businesses don't pass on the benefits of price reduction to the consumers under the new regime. The authority would also have the power to impose penalty. The authority which will be headed by a retired –secretary level officer can take action on its own discretion, besides, acting on complaints received.