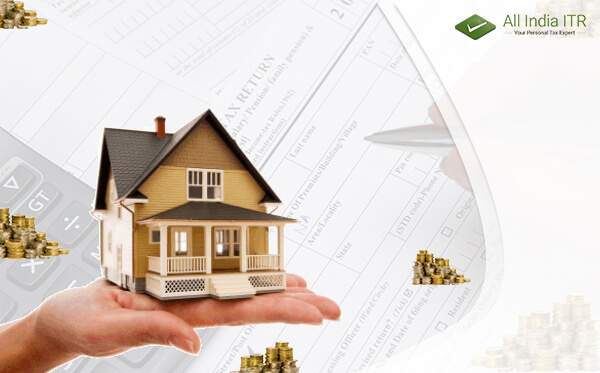 Claiming HRA exemption for salaried employees will not be as easy anymore. The Mumbai Income Tax Appellate Tribunal (ITAT) has ruled that rent receipts will no longer be a conclusive document for approving house rent tax exemptions and income tax officers can now demand further proof before approving claims for HRA deduction. Inability to produce such requirements will cause claims to be rejected, making it more difficult for salaried individuals to avail HRA benefits.
Read more: Claiming HRA Benefit with Fake Rent Receipts Is Not Valid Anymore
The Mumbai Case:
The incident that triggered this ruling was recently appealed in Mumbai Income Tax Appellate Tribunal. Supposedly, a woman who is a Senior Finance & Accounts Executive by profession had claimed HRA exemption on the basis of rent receipts. She filed an exemption claim of INR 7,31,640 for the Assessment Years 2009-10, 2010-11 and 2011-12, which was rejected by the Assessing Officer and the CIT (Appeals). To support her claim, she had produced rent receipts showing rent paid in cash to her mother for her accommodation.
HRA Benefits within Newly Introduced Rules
In reality, she was a joint owner of a 2 BHK with her husband and was living in the same house with her husband, which was verified by her ration card and bank statements. However, after disapproval from AO, she further appealed to the Mumbai Income Tax Appellate Tribunal. The Mumbai ITAT too disallowed her claim, as she was unable to furnish further proof of tenancy such as leave and license agreement or a society letter or rent payment through bank channel. On the other hand, her mother had never mentioned any rental income in her IT returns and had not filed any returns in the last six assessment years.
The impact:
In the language of ITAT, a taxpayer will be required to furnish additional proof over and above the rent receipts, in case they are paying rent to their parents. Mumbai bench of tax tribunal has ruled out guidelines for all other documents that will be required substantiating the HRA claim on top of rent receipts. However, ITAT also clarified that paying rent to close relatives is allowed only if the taxpayer can furnish further documents to proof the rent receipts are genuine. In the absence of further proof, the claim will be denied. In conclusion, staying in your relatives or parent's house while claiming HRA exemption is not illegal, but these claims can come under the probe of further investigation if genuineness of the claim cannot be proved.
Read more: Section 80GG to Avail HRA Tax Exemption on Paid House Rent
To avail HRA deduction in case of paying rent to close relatives:
If you are paying rent to your parents, siblings or relatives, then you must transfer the rent through bank channels instead of paying them in cash.
Remember to make a legal rental agreement with your parents or relatives if you are intending to claim HRA benefits.
In case you are paying rent to your relatives, make sure they disclose the rental income while filing income tax return.
Any married woman staying with her husband and kids in a separate house cannot claim HRA benefits by showing only rent payments to her parents.
If the bank statement or ration card has an address other than the rented address (mentioned in the ITR form), it may lead to scrutiny.
No HRA claim will be availed if you own a house in the same city where the rented house is situated.
In case you are staying in a society flat, then make sure that the society secretary or manager knows about your tenancy.
So, be prepared for further investigation in case you do not have documents to prove the genuineness of your rent receipts. Moreover, you will be required to pay interest and penalty for concealment of income, in case you fail to furnish further proofs as demanded by the IT department to substantiate your claim.