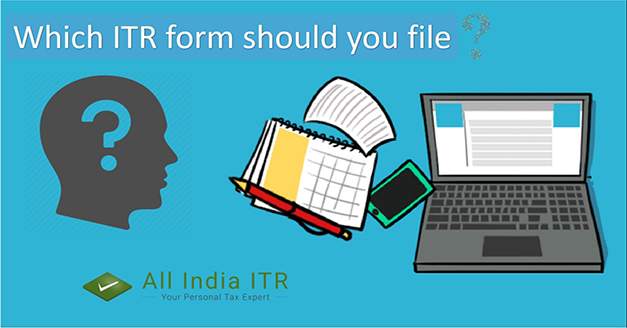 Fill ITR-1 Form Easily.There's an old tax joke that talks about the income tax department having just two fields of information for the public:
Amount of money made last year ______ and
Give it here!
Fill ITR-1 Form Easily
When filing your tax returns (ITR-1)you need to ask yourself what sources of income you have. It's best if you fill in the exact amount and not less. There are several penalties for under-reporting incomes as discussed in a previous post. However, if you state more than you earn, then you become liable for more tax than necessary and it becomes a wasteful exercise.
If you are a salaried individual, chances are you would end up filing Form ITR-1.
Those with incomes from salary or pension.
Those with incomes from a single estate or house property.
If you have multiple houses or estates which earn you some income or if you suffered a capital loss instead of a capital gain from acquiring this property and which you want to carry over to this assessment year, you need to fill Form ITR-2.
These are classes of income that do not fit into any of the other categories. As an example, interest income earned from bank deposits or other savings accounts is included here.
The above heads of income are valid only if your gross annual income is less than Rupees 50 lakh. Further, the following incomes should not be reported with this form:
Income from multiple house properties.
Income from betting on racehorses or lotteries.
Incomes including dividends disbursed by domestic companies.
Incomes or assets from unexplained sources that have not been recorded in books of account/ bookkeeping journals, ledgers etc.
Income arising out of capital gains, whether short term or long term capital gains consequent to a transfer of immovable property.
Incomes from the practice of agriculture on a piece of land that is under the taxpayer's ownership and periodically cultivated, not producing a highly processed item and not money earned from the sale of timber or sale of agricultural land.
Even the first category is subject to income tax according to the prevailing slab if the amount earned from this avenue is greater than Rupees 5000 and total income from every other source exceeds the minimum tax exempt income for that assessment year.
Incomes from a business or professional vocation (doctors, CAs, lawyers etc.)
Losses cannot be claimed for offsetting income earned for this assessment year with this form.
Where agreements to prevent double taxation from tax assessees earning incomes in more than one country exist.
Incomes from sources or assets owned in a foreign territory.
Fill ITR-1 Form Easily
From the assessment year 2018-2019, all eligible citizens and groups shall have to e-file their income tax returns online either through the income tax portal or a government authorized intermediary. To learn how to register and fill in an ITR-1 form online please click here.
This information is provided to you in the public interest courtesy of AllIndiaITR, a product of Corwhite Solutions Private Limited.