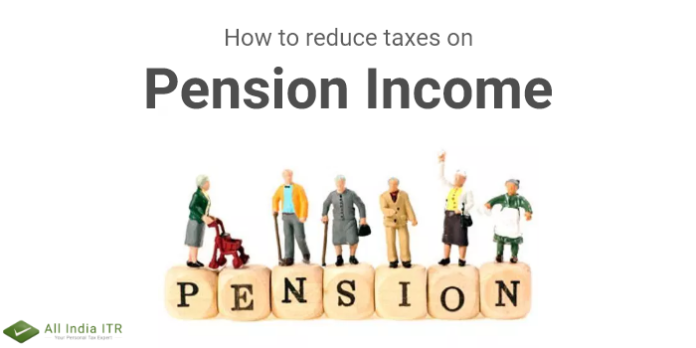 Many taxpayers in India worry about their lifestyle after their retirement, the taxpayers want to maintain the quality of their lifestyle after the retirement and to maintain that they require funds. Once the taxpayer is retired they receive a pension Income from their employer. This pension is generally not same as the income the taxpayer used to earn during the pre-retirement period.
Pensioners generally try to save taxes and that's the reason why, we will tell you about certain measures by using which a pension income can save taxes.
Download Click Here and use our Android App to file Income Tax Return
The pensioners can benefit from the standard deduction of Rs. 40,000 in a year as per the Finance Act 2018. This standard deduction replaced the medical reimbursement of Rs 15000 a year and the transport allowance of Rs 19200 a year, enjoyed by salaried employees. This Standard deduction came as a big relief for the pensioners who neither had medical reimbursement nor a transport allowance. Standard deduction has reduced the taxable income upto manifold, which in turn has made the life easy for pensioners.
Deduction under Section 80C of the Income Tax Act
Pensioners can use Section 80C of the Income Tax Act and save taxes on pension income. Taxpayers get a tax deduction of upto Rs 1.5 Lakh a year under Section 80C on several investments and expenses which are eligible for this deduction. This is a collective deduction up to a maximum of Rs 1.5 Lakh a year. Pensioners can invest in Senior Citizens Savings Scheme and can claim deduction for the same under section 80C, this helps the pensioners to save taxes on pension income.
Download Click Here and use our IOS App to file your Income Tax Return
Deduction under Section 80D
If a pensioner takes a health insurance plan, then in that case he/she can claim deduction of upto Rs. 50,000 a year for the premiums that the pensioner pays under Section 80D as per Income Tax Act.
So, these were some of the ways by which the pensioners can reduce the taxes on their pension income.