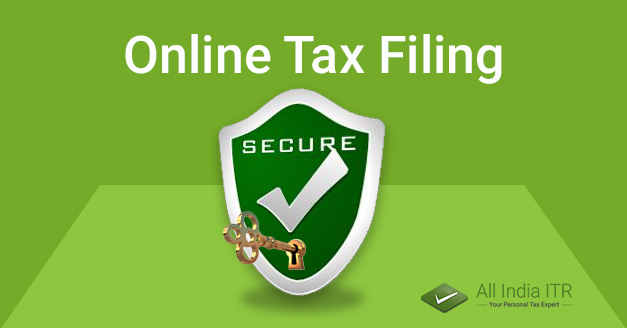 Are you befuddled by pop-ups and spam from intermediary firms promising to e-file your income tax returns more accurately than you ever will? Every tax return filing season, some new upstart comes along and badgers you on social media, redirecting your internet searches to his/her own portal – all in the hopes of obtaining one lead in your name.
How SAFE are Online Tax Filing Websites
E-filing was made mandatory for income tax payers with annual earnings exceeding Rupees 5,00,000/- this fiscal. In case a tax assesse asks for refund from the tax authorities, she/he too, would have to have her/his ITR filed online. Commercial entities or professionals who are required to have their accounts audited should also comply with this directive. This move came on the heels of a slew of tax reforms principle among them being simplification of the whole direct tax process.
The only exceptions from these rules is a salaried or pension earning super-senior citizen (one who is above 80 years of age) and those earning less than Rupees Five Lakh annually.
These conditions are in addition to the requirement of filing ITRs for every wage earner whose annual income lies over Rupees 3,00,000/- in the Fiscal Year 2017-2018.
Difficulties for those who File ITRs directly on the Income Tax authority website
So, how safe are these third party online tax platforms? With the government's ambitious plans to turn all citizen interactions digital and promote e-governance, data security concerns assume all the more significance.
Many experts feel that firms in India lag behind international standards in terms of data security. Lawyers say that the problem with cybersecurity laws in India is that penal action requires proof of wrongful loss or gain before perpetrators can be prosecuted. Further, penalties may, at the worst end in monetary compensation only. The recent privacy law judgement by the Supreme Court reinforces the right to privacy as a fundamental right, especially in relation to the AADHAAR – made mandatory for tax returns and bank accounts now.
What Data do E-filing Tax Return Intermediaries ask for?
On every commercial website, you can find a link to their privacy policy which tells you what data they collect from your session. Most commonly collected 'public' data include your internet address and browsing preferences. A good website will allow you to choose what personal data you wish to share.
Note that most e-filing sites will ask for your name, email address and/or phone number but maintain strict policies to prevent this data from falling into the wrong hands. This data may be used for statistical computations of website rankings. No tax solutions platform worth its salt would engage in direct marketing without taking your permission first. Sometimes, updates and cost-saving opportunities can best be communicated by email or other short messaging services.
Apart from user identifiers, your PAN, AADHAAR and Bank account details are also required to be entered onto the E-filing intermediary's servers. A good tax portal will simply transfer these quanta directly to the tax authorities using auto networking security architecture.
Find out what the policies of the online tax return filing platform are regarding collected data in the event of a merger, sale or acquisition by a third party before you decide to engage their services.
All tax platforms are in the business to make a profit. But there are many sites who would offset their losses by utilizing your data for unethical direct marketing or selling it to untrusted entities resulting in online fraud. Experts at Allindia ITR, a duly notified tax solutions provider, say that today's tax portals require the same strength and robustness that is observed in bank transactions.