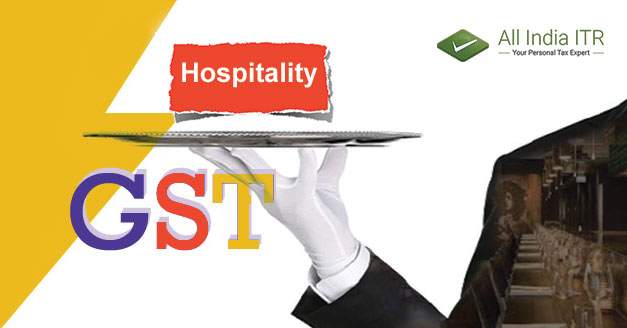 Goods and Services Tax (GST) will bring a great impact on all sectors of the society. The impact of GST will be seen more impressively in the case of hospitality and tourism sector. Last year, Indian hospitality and tourism industry was pegged at US $136.2 billion. This year, it is highly unpredictable with the introduction of GST from July 1.
According to economists, Goods and Services (GST) will reduce cost burden on consumers and reduce business transaction costs. It will also bring in one single tax for tourism and hospitality industry. Today, the hospitality industry pay taxes like VAT, luxury tax, service tax etc. like any other industry in the country. For example, a hotel room wherein the tariff is more than Rs. 1000 attracts service tax of 15%. VAT, between 12% and 14.5% is also applicable. This cascading effect of taxes will end once GST comes into force.
Impact of GST on hospitality sector
The impact of GST on owners of hotels and restaurants must be assessed as well as the impact that it will have on customers. For air conditioned restaurants in metro cities, a GST of 18% will be levied. A GST of 28% will be levied for five star hotel restaurants. Presently, the total tax charged on food bill is 18.5 percent, including VAT, service tax and cess. Likewise, tax on beverage is 26%. So, under the GST regime, if you are dining in an air conditioned restaurant, you will save 0.5% tax on food and 8% on beverages. On the other hand, you will have to pay 9.5% extra on food bill if you are dining in a five star hotel or restaurant. You will also have to pay 2% extra on beverages.
Owners of restaurants or hotels do not have any option at present to adjust service tax received from guests with input of VAT. They can only adjust VAT paid with VAT collected. GST will enable owners to adjust VAT. This will reduce overall cost and make owners to offer a product better.
Goods and Service Tax will also enable the hospitality sector to better avail the benefits of a uniform tax structure and input tax credit. As consumers will not bear the brunt of cascading effect of taxes, it will encourage tourism in the country, thus increasing overall revenue of the government.
You can find more information on topics like e filing, income tax, refund status, calculator, etc. on our blog.
For a common man, GST comes as a huge relief because he cannot differentiate between Service tax, VAT and entertainment tax. GST will eradicate this confusion and give a clear picture to consumers of the taxes they are paying. The checking out process at hotels and restaurants will also become much easier.
However, hospitality sector will have to advance technologically to manage their accounts and file their returns. This will result in increased burden of cost on them and more difficult compliance. To recover additional costs, they may increase tariffs. This will be a negative point for overall outlook of Indian tourism and hospitality industry. In countries like Japan and Singapore, tax rate on hospitality sector is very low as compared to India. They, thus, rank higher on the factors of cost of living and tourism. Many hotel associations have been lobbying for a 5% GST because lower taxes will bring in more tourists in the country, allowing India to compete with its foreign counterparts.
With GST, the actual impact on hospitality sector is yet to be seen. While simplicity of taxes will give better administration and enforcement, and reduce manpower, it will benefit some businesses will others may suffer considerable loss.