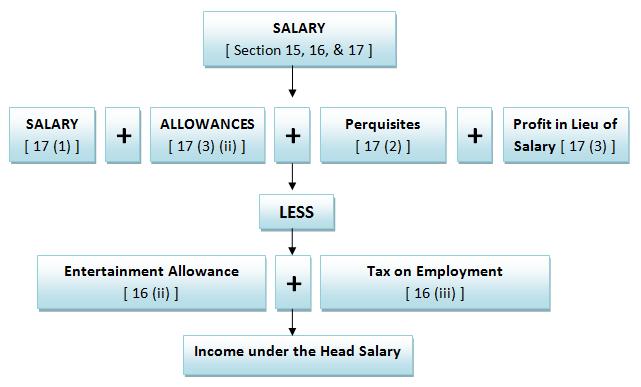 Salaried employees are the largest chunk that files Income Tax Return in India, their contribution is humongous towards the income tax collected in India. Income Tax Allowances and deductions provide an opportunity to the Salaried individuals to lower their tax liability.
House Rent Allowance or HRA
Download Click Here and use our Android App to file Income Tax Return
A salaried individual who have a rented accommodation can take the benefit of House Rent Allowance. This can be a total or partial exemption from the Income Tax. In case you are not staying in any rented accommodation, but continue to receive HRA, then, in that case, the amount you receive will be taxable. Moreover, it is necessary to note that if one could not submit his/her rent receipts to their employer in order to claim HRA, then one could still claim the exemption while filing the income tax return. However, the taxpayer must keep such rent receipts as an evidence and also maintain the details of such payments which is made towards rent.
Download Click Here and use our IOS App to file your Income Tax Return
Standard Deduction
The Union Finance Minister Mr. Arun Jaitley during his speech, while presenting the Union Budget 2018, announced a standard deduction of Rs. 40,000 for salaried employees. The Standard Deduction has replaced the transport Allowance of Rs. 19,200 and Medical Reimbursement of Rs. 15,000 that existed earlier. This change is applicable for the taxpayers since 1st April 2018.
Leave Travel Allowance (LTA)
The income tax law provides LTA exemption to salaried individuals, this exemption is restricted to the cost of travel incurred by such employee. You must know that the exemption doesn't include costs that incurred for entire trip which may include shopping, food expenses, entertainment and leisure and many such expenses. LTA is applicable for two travels in a block period of four years. In case an individual doesn't use this exemption within the block period, then he/she could carry the same to the next block period.
Here are some restrictions that are applicable to LTA:
All India ITR Login | Start Filing Income Taxs Return