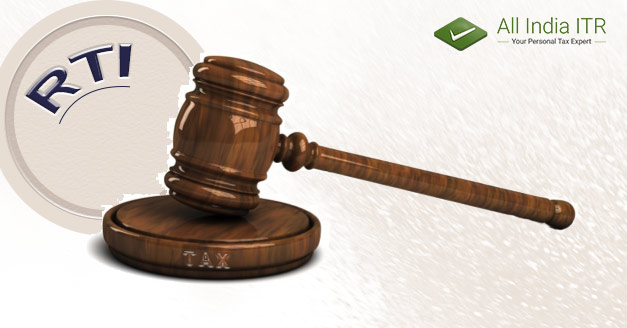 The Central Board of Direct Taxes is the governing body of India's Income Tax Department and the RTI . The tax department has thousands of personnel spread across the length and breadth of the country. Its branch offices are organized by region, each of which is headed by a Chief Commissioner of Income Tax. The Income Tax Act of 1961 determines the extent of authority and obligation, the manner of assessment, collection, appeals, penalties and proceedings.
Income Tax and the RTI
The Right to Information Act of 2005 was hailed as a landmark in the history of India's quest towards transparency and accountability in an otherwise intransigent maze of bureaucratic red-tape. The RTI gives you access to records of work, documentation and samples held by public authority. Information obtained may be in the form of diskettes, floppies, tapes, video cassettes, other electronic storage and printouts.
A citizen of India who wishes to obtain information from the Income Tax Department must submit either a handwritten or electronically transmitted letter stating the particulars of information she seeks to the Central Public Information Officer (CPIO) or the Assistant Central Public Information Officer (ACPIO). The latter official is designated specifically for this purpose and her name and number prominently notified. The application must be in English, Hindi or the regional language prevalent in the district. The PIO is to give all reasonable assistance to ensure that the application is received in written form. The application must be accompanied by the prescribed fee. The applicant need not state any reasons for why she wants a particular piece of information or any other personal details except those required for the purposes of communication.
The CPIO is responsible for providing the information asked for within 30 days of receiving the request. If this is not done then the official is liable to pay Rupees 25,000 as penalty and/or face disciplinary action.
You may visit your nearest field tax office for details of your CPIO and appellate authorities, both of whom are appointed by the Income Tax department.
RTI applications for Income Tax Refunds
If you wish to make an RTI application to know the status of your income tax refund, take care not to make allegations or aspersions on any particular official.
Your RTI application must contain clear unambiguous questions so that answers may be given in a similar vein. The question may be as simple as, "When can I expect to get my income tax refunds?" The application must then mention, the relevant assessment period, your PAN or I-T registration, details of any intimation or notice you may have received and so on.
Remember that there are other grievance redressal mechanisms available on the income tax login portal.
To obtain income tax refunds automatically, you must have efiled your income tax returns through an appropriate online platform. Since the e-verification process was also online from this year, the tax department normally promises completion of the refunds process within three to four weeks from the date of receipt of verification.
It is possible that the AO has adjusted unpaid arrears in income taxes for a previous year to your expected refund for this year. If you wish to dispute this then you must respond via the online facility. If you do not understand a particular error or submission then it is best to have a tax expert create your reply.
In any event, your RTI response might reveal any further clarifications or instructions to be fulfilled on your part so that your refund gets expedited.
RTI and Income Tax Returns
Section 138 of the Income Tax Act classifies income tax returns as confidential information which is outside the purview of the RTI under normal circumstances. However, the PIO may decide to make public the ITR of a third party if you can prove sufficient public interest is present. Political parties and companies may be subject to return revelations by citizens or shareholders of stock in the company.
A CA cannot apply under the RTI on behalf of his client. The taxpayer needs to put his own name on the application. However, pertinent questions and points on which clarification is needed may be provided to you by your CA.
Information on inspections, searches, seizures or raids may not be obtained under the RTI under Section 24 of the RTI Act.
You may find that a tool is only as good as the uses to which it is put. If you have complicated income tax returns, deductions or refund claims, it is recommended that you take the services of a trained CA to find out how best you can match obligations and make good on liabilities.
We, at AllindiaITR guarantee you the best rates in the market for highly professional financial services. Our online platform is owned and operated by Corwhite Solutions Private Limited.