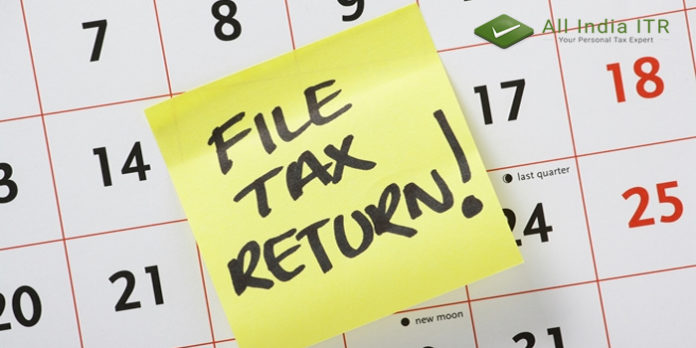 Income tax department has recently put several pop-up notifications and online advertisements giving an alert message about Income Tax Filing before the Last Date your income tax return for the assessment years 2016-17 and 2017-18 before the last date (31st March 2018).
Download Click Here and use our IOS App to file your Income Tax Return
Income Tax Filing before the Last Date
Download Click Here and use our Android App to file Income Tax Return
Let's find out some of the benefits of filing your tax return before the last date.
Filing ITR well before the deadline allows you a smooth and hassle-free experience. You will be escaping the last minute rush and will not have to face delays due to heavy traffic load on the government website.
A healthy perspective on filing one's tax return is to feel like a responsible citizen of the country while doing it. Not only that, it also makes it easier for individuals and businesses to enter into subsequent transactions since their earnings are tracked by the income tax department.
Filing returns on time has many benefits. If you have incurred any type of loss, whether speculative or non-speculative, short term or long term capital loss which is not recorded in the tax return in a financial year, it cannot be shown for exemption in the next years for the purpose of tax calculation. Thus, it is best to file ITR regularly, as you never know when you might want to claim an adjustment against your past losses.
As per the Income Tax Act, failing to file ITR can attract a penalty of Rs 5,000. Hence, even though filing returns is a voluntary task, there are times when it could hold legal implications for those failing to do so, especially if you are going to file a revised return in future.
People earning less than the prescribed level of income can also file nil tax returns voluntarily. This is beneficial for obtaining from loans from banks and other loan companies. It is shrewd to maintain a steady record of filing returns as such organizations most likely insist on it. Similarly, even credit card companies may ask for the proof of ITR before issuing a credit card. Such financial institutions usually wish to check your returns over the past few years before entering into a transaction with you.