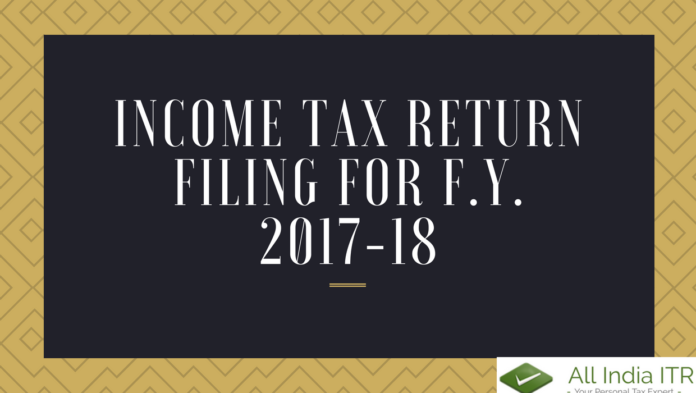 The due date to file Income Tax Return has shifted extended from 31st July 2018 to 31st August 2018. Since the last date has extended here are a couple of things that you must remember while filing Income Tax Return.
Download Click Here and use our Android App to file ITR
Firstly, before you start filing your Income Tax Return you will have to understand whether you are liable to pay income tax or not, you must check the relevant ta slab and the pay Income Tax accordingly.
Before you file your Income Tax Return, you must keep all the important documents like Form 16, PAN Card, Aadhaar Card, Bank details. If you start filing ITR, keeping these documents handy helps you in the process.
While filing Income Tax Return it is important for a taxpayer to disclose all the income from various sources. In case the taxpayer misses any of the income, then he/she can invite a notice from the Income Tax Department for misreporting of the income.
Determination of the correct income tax return form is at the outset critical since there are notable changes in the current year:
The taxpayer must be aware of various ITR Forms and which one is applicable to him/her as per their source of income like ITR-1 is applicable to a Resident and Ordinarily Resident individual, Income from One House Property, excluding the cases where there is brought forward loss or loss to be carried forward from previous year, Income from Other Sources excluding winning from lottery, race horses etc. The individual should not have any income from overseas, should not hold any asset outside India, should not claim any relief under Section 90 and income should be less than Rs 50 lakh, etc.
ITR-2 is applicable to an individual/HUF whose total income does not include income under the head like Profits or Gains from Business or Profession. ITR-3 is applicable to an individual/HUF who is having income under the head of Profits or Gains of Business or Profession and who is not eligible to file ITR-4.