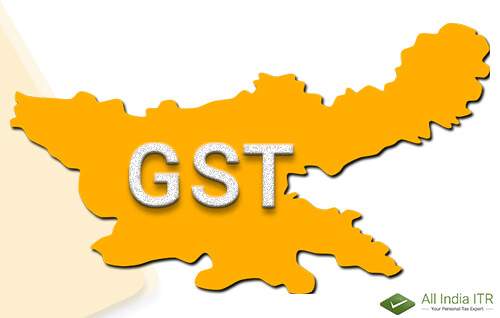 In a one day-special session held this Thursday (27th April'17) the Jharkhand Assembly paved the way for implementing GST to roll out this July by passing the GST Bill.
Jharkhand Assembly Clears GST Bill
After Telangana and Bihar, Jharkhand now became the third state to uphold GST with the passing of this bill.
The government ministers said that the matter over Jharkhand's loss of revenue, being producer state will be resolved. Moreover, the coming together of state and centre towards implementing GST will also bring a concrete shape to the various aspects of the structure.
The bill was placed at Jharkhand Parliament by C P Singh, Urban Development Minister, and passed unanimously by voice vote.
Acting JMM Chief Hemant Soren's statement that GST will pave the way to give all the state rights to the centre was clarified by C P Singh saying that the passes of the bill will also lead to a transparent and easy tax regime for all the traders.
So far, at least 55,000 traders have registered for GST system as said by the Minister and the process is going on to get others onboard.
Singh further pointed out that GST will help to solve the problem of loss of revenue as this new system provided for tax collected in the consumer's state. Jharkhand being producer state will lose out on big automobiles, steel, iron, coal and other minerals if not the new system.
Jharkhand Assembly Clears GST Bill
Further, Singh added that the implementation of GST will not lead to any changes in the price as the tax rate and slab will remain the same as agreed.
GST, a destination base tax on consumption of goods and availing services, started two years ago is finally showing its realistic turns. This regime was implemented with good intensions to end harassment of businesses by different authorities as stated by our Finance Minister Arun Jaitley.
In the GST 13th (31st March'17) council meeting held in New Delhi 5 out of 9 GST draft rules, released in September 2016 duly aligned with GST laws and approved by the Lok Sabha on 29-03-2017, have been approved.
The provided rules are related to registration of taxpayers, payment of tax, filing of returns, invoicing, debit & credit notes and refunds.
Jharkhand Assembly Clears GST Bill
The idea of one nation one tax is showing its prospect with the passing of GST bill in Jharkhand Assembly. And the target to roll-out GST on 1st July'17, set by our GSTN chairman, Navin Kumar seems fulfilling. With the passing of bill by the Jharkhand Government and its implementation business might be looking forward to know about GST.