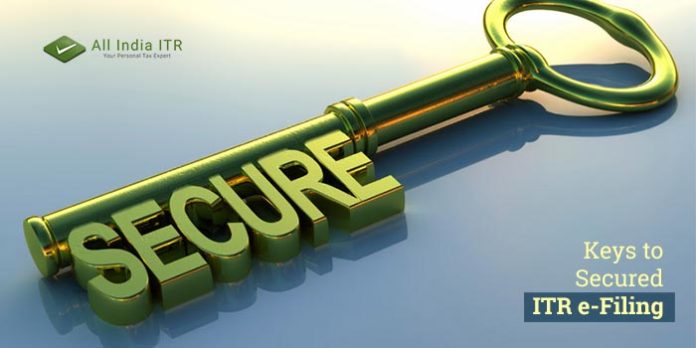 Beginning of the new Financial Year is just around the corner and a lot of people must be planning to file their Income Tax Returns and that's why we bring to some of the keys to secure ITR e-filing secure, but for that first you will have to secure your ITR e-filing account and you can do it by following these steps: –
Set A Strong Password
As per Income Tax Department's instructions you will have to keep a strong password in order to avoid any unauthorised use. You should not share your password with anyone. Your Password must contain one upper case letter, one numeral and one special character, without these it won't be considered valid.
How to reset the Password?
To reset your password, you can follow the following steps: –
Net Banking Redirection
Bank Account Validation
Demat Account Validation
Digital Signature Certification
Aadhar OTP
Keys to Secured ITR e-Filing
To avoid any sort of Unauthorised use the taxpayers should use the above-mentioned options for resetting their passwords. If you use the above-mentioned options no one will be able to access your account, till the time they don't have your user id and password. IT Department has intimated taxpayers time and again to keep their Income Tax e-filing account safe and secure by using multiple options.
Here's a tweet by the Income Tax Department which talks about, how you can keep your Income Tax e-filing account secure.
The Income Tax Department has also requested Taxpayers to avoid filing their returns at the last moment. As per the latest notification by the Income Tax Department you can file your belated or revised income tax returns for the assessment year 2016- 17 and 2017-18 by 31st March 2018. According to the new instructions by IT Department, if anyone has large amounts of cash in Bank or has carried out a humongous transaction, then these details must be mentioned while filing the returns.
You can calculate your Income Tax by clicking here. So, that was al you need to file your ITR e-filing securely.