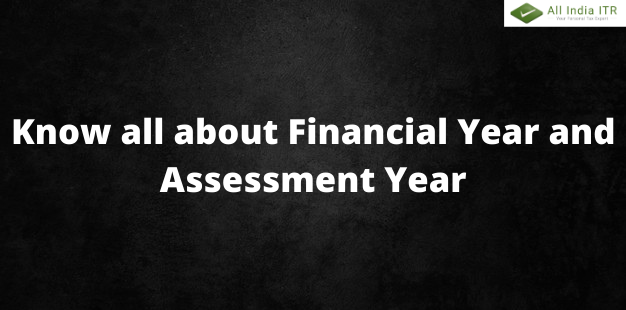 As the tax filing season is going to start soon, the term Financial Year and Assessment Year will become a common term to hear. First and foremost, if we discuss income tax, we always refer to the financial year because we do not have the concept of a calendar year here.
Many of us confuse between Financial Year (FY) and Assessment Year (AY). So, we thought to clear your doubt and make you understand what are they.
Know About: Types of ITR form to file ITR.
What are Financial Year and Assessment Year?
A calendar year begins on January 1 and ends on December 31, while a financial year begins on April 1 and ends on March 31 every year the income received by an assessee or corporation in one financial year is assessed in the next financial year, according to the Income Tax Act. FY to which the income belongs is called the Previous year (PY) and the FY in which the income is assessed is called the Assessment year. (The Financial Year is abbreviated as FY, and the Assessment Year abbreviated as AY.)
FY & AY can be illustrated as:
| | | |
| --- | --- | --- |
| Period | Financial Year | Assessment Year |
| 1 April 2020 to 31 March 2021 | 2020-21 | 2021-22 |
| 1 April 2019 to 31 March 2020 | 2019-20 | 2020-21 |
| 1 April 2018 to 31 March 2019 | 2018-19 | 2019-20 |
| 1 April 2017 to 31 March 2018 | 2017-18 | 2018-19 |
What is the difference between Assessment Year and Financial Year?
A person's financial year is the year in which he or she receives income for taxation purposes. The assessment year is the year after the financial year in which the prior year's Income is assessed, tax is collected, and the ITR is filed.
For instance, if we consider the financial year starting from 1 April 2020 to 31 March 2021, then it is known to be the Financial year 2020-21. The assessment year begins after the financial year ends, so the assessment year of F.Y 2020-21 would be AY 2021-22.
Read: How to file ITR through All India ITR Application
Why is there's an Assessment Year on an ITR form?
The income for any financial year is calculated and taxed in the next year i.e., the assessment year this is the reason why Income tax forms have an assessment year. It is not possible to tax an income until it is paid. Adverse circumstances may arise at any time during the year, whether at the beginning, middle, or end. As a result, when filing income tax returns, it is now necessary to pick the Assessment year.
Also Read: How to e-verify your Income Tax Return
For more query visit All India ITR