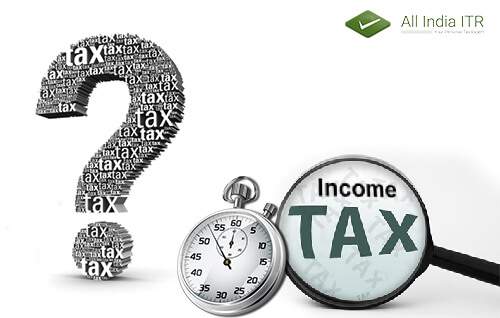 The Tax Filing Issues due date for financial years is 31st March in India and every taxpayer needs to be careful with it. Before filing tax returns, one need to finish up these tasks so they don't face any issues with submitted returns. This article is more about Basic Help Guidelines For Income Tax Return Filing. The first thing to remember that you can file income tax returns for FY 2014-15, FY 2015-16 and FY 16-17 by March 31st, 2017.
Last Minute Tips to Solve Tax Filing Issues by Deadline
For the unpaid tax, you have to pay a penalty interest according to Section 234 of Income Tax Act. The interest required to pay is simple interest at a rate of 1% per month. Also, the penalty interest will be applied to the taxpayers who required to do advance tax filing according to section 234C. Also, the businesses falling under presumptive income scheme must file a tax return by 31st March.
If you are a salaried individual and have switched jobs in this financial year, then do not forget to mention all your income details from the previous and current employer. The details must include your salary income, PF details, 80C deductions, Leave Travel Allowances and deducted TDS. .
The previous salary information can be communicated to your current employer by submitting Form 12BB. Also, do not forget to claim all the deductions you can claim against the investments you have done to save tax. If you are a salaried employee then you may need to submit evident documents to your current employer to claim deductions in tax filing. Your employer may have a deadline for the submission, so you need to stay informed about those dates. Mostly, employers ask these investments evident by January or February of the Financial Year.
Tips to solve Tax Filing Issues within Deadline
Tax Saving Funds Can Save Bigger on Income Tax Return but there are many kinds of schemes you can find in the market. Some of the schemes are on yearly basis and you need to submit a specific amount every year to keep them active so that you can claim deductions during tax filing Issues. If one forget to meet the continuity of these schemes, then they have to pay penalty to activate them.
PPF or NPS are examples of such schemes which require annual deposits to stay active. PPF requires a minimum deposit of INR 500 while NPS requires a minimum deposit of INR 1,000 in a year. These minimum amounts are excluding relate charges and taxes paid for these schemes.
It is always better to stay informed about all the formalities so that you can file income tax without any error.