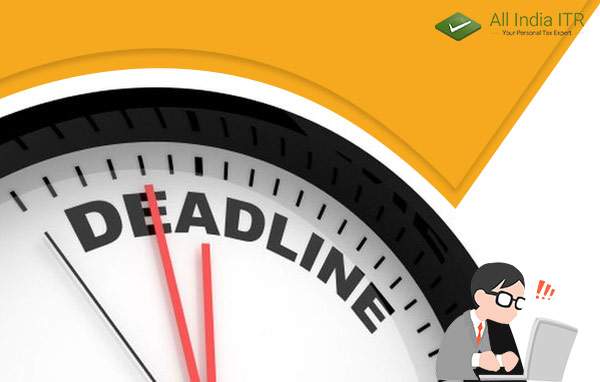 Year after year, many people miss the deadline for filing their income tax returns. This is either due to workload or sheer laziness. Paying taxes is a necessity. But, in addition, income tax returns must necessarily be filed on the due date whether or not the tax is paid. Late filing of returns is better than not filing returns at all. Your refund gets delayed and interest keeps piling up the more you delay returns.
In case, you have missed the deadline for filing ITR, here's what you must do.
Income tax law allows you to file income tax returns within two years of the end of the financial year. For 2016-17, the deadline to file income tax return is 31 July. For nearly all assessment years, the duration remains the same but in some cases, it may extend. In the fiscal year 2016, the due date to file returns was extended, once to 31 August and then to 7 September. For income earned in 2015-16, the deadline to file returns in the assessment year 2016-17 was extended to August 5, 2016.
Finance Minister Arun Jaitley has announced that a simple form will be released for all those taxpayers belonging to income slab of less than 5 lac rupees. There will be no scrutiny on taxpayers with an income of 5 lac filing ITR for the first time. For high-value transactions, banks have to provide details of the transaction to the income tax department. An inquiry can be conducted if you have made high-value transactions without filing ITR. So if you have deposited a large amount of money with the banks and if you failed to provide information on the source of money, you may be required to pay a penalty of rupees 10,000 or assessment of your income by the income tax department.
Belated return In India, only three percent of the population file income tax returns. The perception among this population is that the IT department is lenient towards late filing or ITR. This is not true. The IT department has issued repeated reminders to people for filing returns on time.
Filing returns after the deadline is called belated returns. March 31, 2018, is the date wherein a taxpayer can file his belated return, if he has missed the deadline of august 5, 2016.
Is there a penalty for filing late ITR?
Yes, under the IT Act, if you have not paid your taxes, and not filed your returns on the due date, you are liable for penalty and prosecution. The tax officer may levy a penalty of rupees 5000 if you fail to furnish returns before 31 December. A penalty of rupees 10,000 shall apply if you file ITR after 31 December. For those with income up to rupees 5 lac, a penalty of rupees 1000 shall apply.
Also, an interest has to be paid which equals to 1 percent per month from the deadline to the date when you finally file your returns. However, if you have paid your taxes on time, failure to file returns on time may not attract penalty.
Can you carry forward losses?
No, you cannot carry forward losses incurred in equity or mutual funds of this fiscal to the next year if you do not file your income tax returns on time. You lose the benefit of the settling of losses of this year against the next year. This rule stands even when you have paid all the taxes on time. An exception includes house property. Loss from house property can be carried forward even if you surpass the deadline of filing returns.
If you have a tax refund then you have no issues to worry about. But your refund will be delayed.
Can you revise your ITR?
No, in the case of any errors, if you file belated returns, you cannot revise it. The window for revised filing of returns is open only if you file your returns on time, that is, before 31 July.
What should you do?
File your income tax returns on time. If you have missed the deadline, file it as soon as you can because the penalty for late filing can be ten times higher than late payment. The longer you wait, the more penalty you have to pay!