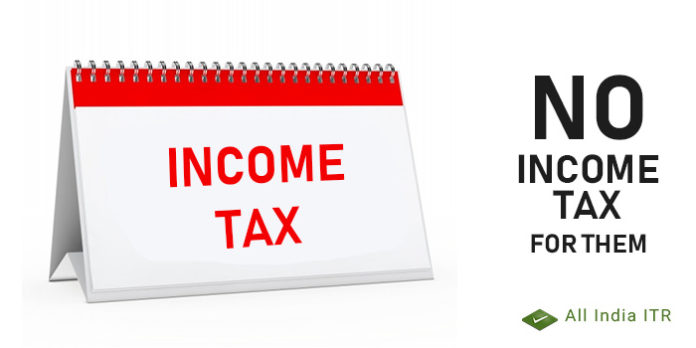 In India, citizens pay up to 30% of their Income as Income Tax and added to this is surcharge and cess. You may be pleasantly surprised to know that there are a few countries and Territories where citizens are not subject to any kind of Income Tax.
Bahamas
Well, if you thought the Bahamas is an apt destination for holidaying, then you must also know that it is one of those islands where you don't have to pay any Income Tax on Personal Income, Corporate Income or any kind of gains. The major source of earning for their government is tourism, a few indirect taxes and Property Taxes like stamp duty, land tax, value-added tax among others.
Download Click Here and use our Android App to file Income Tax Return
Bahrain
Bahrain, an oil-rich middle eastern country, is one of the rare countries, where the citizens are not supposed to pay income and corporate taxes. However, the employers and employees of the country are supposed to pay 9% and 6% of their base salary toward social security contributions.
Brunei
Though this tiny nation is a monarchy, this practices great compassion on its citizens and does not impose any tax on them. In this country, citizens are supposed to pay corporate profits at the rate of 18.5%. Other than this, citizens are supposed to pay usual direct taxes like property tax and vehicle tax.
Download Click Here and use our IOS App to file your Income Tax Return
Kuwait
This country could be called a Petroleum based economy, as it has 6% of the world's total oil reserves. 90% of the income of this country is generated by oil, hence it's a tax-free country. It does not levy VAT, Corporate Tax or Income Tax on its citizens, but 15% tax is levied on the corporate income of foreign companies.
Oman
This is another oil-rich country. Oman does not impose any income tax on its residents, but the sultanate imposes 15% tax on all business entities. Oil companies pay taxes at the rate of 55% and 3% is imposed on companies, whose registered capital is below OMR 50,000.
Qatar
This country does not impose any Income Tax on its citizens. However, corporate income is taxed at a 10% rate and other companies dealing with gas and petroleum are taxed at 35%.
Saudi Arabia
It is the second largest country in Arabia and it does not levy income tax on the individual earning from employment. Corporate and business income from non-Saudi shares is taxed at the rate of 20%. Saudi Shareholders are only supposed to pay zakat, which is a religious tax, at the rate of 2.5%. Companies exploiting natural gas and oil are supposed to pay 30% and 85%, respectively.
United Arab Emirates
The Federation of Seven Emirates does not impose any income tax on individuals and corporate income. Foreign banks are taxed at a flat rate of 20% and companies dealing with petroleum are taxed up to 55%.
Bermuda
A territory governed by the United Kingdom, it does not impose any tax on its citizens and corporate income. Only a payroll tax at the rate of 15.5% is levied on companies for total cash benefits provided to the employee.
All India ITR Login | Start Filing Income Tax Return
The Cayman Island
It is another British territory which is tax-free and does not impose any tax on individual income or corporate income Tax refunds.
And here, we stand, facing another round of ITR filing dates. Thankfully, returns can be e filed online nowadays.