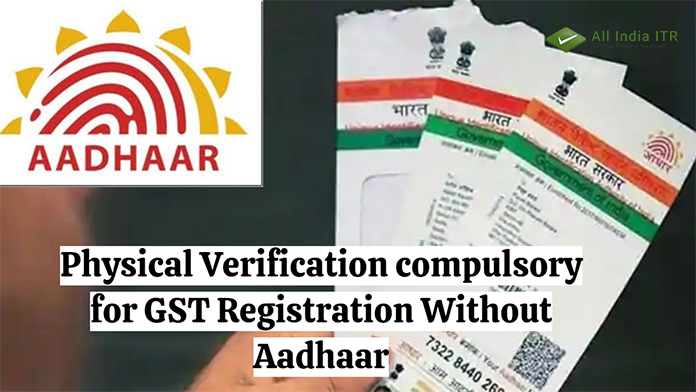 Organizations going for GST registration without Aadhaar authentication should go through physical verification of their premises, according to a set of norms brought out by the Central Board of Indirect Taxes and Customs (CBIC). A business having deemed registration where Aadhaar confirmation has either not been looked for or has fizzled, needs to go for physical verification of the premises and in the event that it is troublesome, officials can call for additional documents before deciding on granting registration, said an administration official. The new strategy for granting GST registration is essential for a bunch of standard operating procedures.
The idea is to guarantee the validity of the organizations taking GST registration and to check fake invoices and frauds involving tax credits. "Simultaneously, the methodology will guarantee simplicity of working together for genuine applicants with no overreach," the authority said in state of obscurity.
Fake Invoices and fraud including tax credits have been a major migraine for GST authorities. In a nation-wide drive launched in November, the Directorate General of Goods and Service Tax (GST) Intelligence (DGGI) and tax authorities have so far arrested 92 people for availing or passing on ineligible information tax credit through fake invoices and have booked 994 cases against 3161 fake entities.
Fake Invoices are utilized to avoid GST and income tax and to divert funds from organizations. These are additionally utilized for showing non-existent transactions to raise figures on books to acquire loans from banks. These are likewise used to illegally claim GST refunds implied for exporters. Direct and Indirect Authorities have been scaling up the utilization of technology and data investigation to identify organizations with a compliance track record. With the sharp decrease in tax revenues this year, the pattern is required to increase further energy.
For more information, visit the website of All India ITR