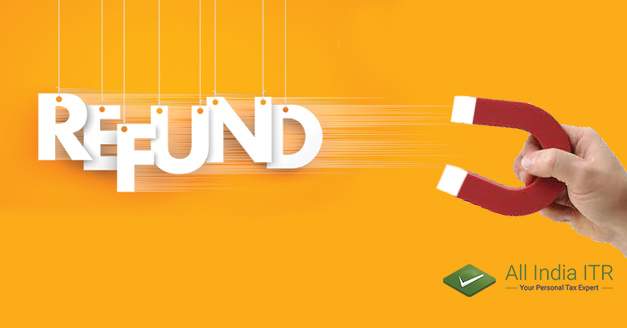 You may be waiting for a tax refund but you are disappointed because your refund wasn't processed. Though many returns are processed within a month's time, simple errors can delay your refunds. With the introduction of e-filing of income tax returns, tax filing process has sped up and now refunds are processed even sooner. Errors that lead to income tax refund failure are many, however, they are avoidable.
Here are common reasons for income tax refund failure.
1. Payment of student loan:
If your student loan hasn't been returned on time, the income tax department will work with the company to extract back the loan amount from you. Thus, if loan is yet to be paid, your tax refund will be deducted. You can avoid this by paying your student loan on time.
2. Filing a return that is incomplete:
If you have filed an incomplete form, your income tax return will not be processed. Unfilled details are the most common reason of failed returns.
3. Errors in computation:
Computation errors on your part because of the complicated tax structure can result in failed returns. Complications such as exceptions, tax withheld, income credit etc. can delay your returns.
4. Late filing of returns:
Most taxpayers take filing of forms leniently and file their returns at the last minute. This problem is more common with paper refunds when most taxpayers file their returns. Filing early can also delay returns because sometimes, rules are changed at the last moment due to update in tax software. File income tax refund during the third or fourth week of the year to receive it on time. Receive your refund on time by e-filing the forms correctly and requesting a direct deposit of refund amount.
5. Owing taxes:
If you owe any taxes of previous years, you may not receive desired tax refunds. The income tax department will pay back those debts by working with other departments. The department may also attach an additional fees to your status, meaning you will have to pay extra amount. If you don't make your payments on time, the department will inform you about it.
6. Expired refund cheque:
Your refund will be rejected if your refund cheque has been expired. You can re apply for a refund reissue to get your refund. This can be done online via the official e-filing website.
7. The refund cheque was returned:
The refund cheque was returned as either the house was locked or the concerned party was not available at the address mentioned. You have to update your address online and reissue a refund.
8. Other reasons:
Other common reasons for which your income tax refund will be delayed or cancelled are wrong MICR code, providing an account number that was closed, incorrect account description, invalid account number, invalid IFSC code etc. This can also be corrected by submitting precise details online.
9. Paper returns:
Filing paper returns may take longer even if all the information you provided was correct. The IRS processes online returns faster than offline returns. Thus, if online process took three weeks to deliver a return, offline process will take as much as six weeks.