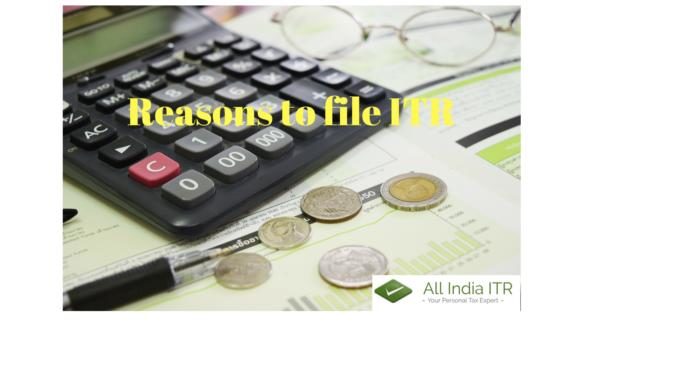 It is important for any individual to file income tax return who has income in India. The last date to file ITR fir the Financial Year 2017-18 is 31st July 2018. The Income Tax Department has introduced several new features this financial year, to make filing Income Tax Return an easy process. Here are the major reasons why you must file ITR India.
Download Click Here and use our Android App to file Income Tax Return
If you are filing Income Tax Return for the first time or you 3wish to file your Income Tax Return on your own, then in that case you can create your login ID on the Income Tax Department's official e-filing portal. It is important for you to have your PAN card by your side while filing Income Tax Return and after that, you need to follow the steps one after the other. Once you follow all the steps you can file your ITR without any hassle.
Download Click Here and use our IOS App to file your Income Tax Return
After the e-payment option came into being it became extremely easy for a taxpayer to pay tax irrespective of time and place. The Income Tax Department has also introduced a link in the Income tax return form which takes the taxpayers directly to the portal for e-payment of taxes in order to ease the process for taxpayers.
E-verify your Income Tax Return Form
The Income Tax Return Form can be verified easily, as the Income Tax Department has made the process uncomplicated. Even if you file your Income tax Return by using some tax filing website, the clearing of the ITR form is just a two-step process when it comes to finally verifying it on the income tax filing portal. Further, the IT Department has also introduced e-verification, after which taxpayers are no longer required to send a signed ITR-V to the Centralized Processing Centre, thus turning the whole process of verification of returns paperless and instant.