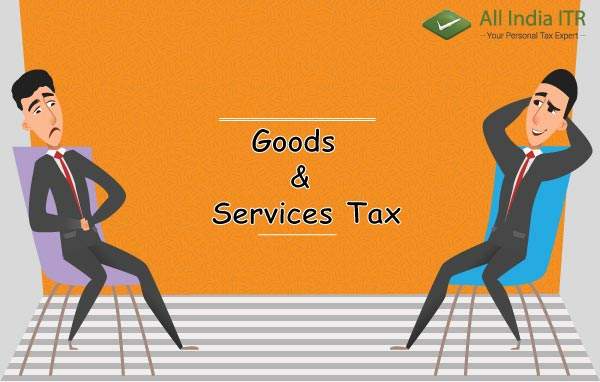 The GST Council meeting on the 7th of October in Hyderabad has brought some relief to struggling taxpayers, particularly in the bleeding informal sector of the economy. Much went wrong in the initial stages of implementation of this path breaking statute.
Problems with the GST
The new tax regime was set to roll in the middle of the financial year causing disruptions to budgetary planning and allocations.
The GST tax rates on several common use items, such as steel rods used in construction – a basic activity of an aspiring economy, was fixed at 28% (the highest tax slab). Restaurants, too, pay taxes in the range of 12% and 28%.
The reverse charge mechanism necessarily restricted transactions only with GST registered agents rendering a complete class of low income suppliers and vendors unable to earn or feed. The unorganized sector is the sole bulwark of rural society in India providing employment to 95% of the country's population (Employment and Unemployment report of the NSSO).
Small and medium enterprises, too, have struggled to come to grips with the nature and frequency of efiling of tax returns on incomes or transactions made under the GST. With filing of GSTR-1, GSTR-2 and GSTR-3 once every month apart from an annual tax return, the number of returns amounts to 37 in a year. If a business acts as an Input Service Distributor or as an assessee of TDS, then you will need to file an additional 24 returns in the same fiscal year.
To add to all of these complications, the GSTN website periodically suffered breakdowns and delays resulting in more chaos and confusion.
As can be seen, most of these hiccups are technical in nature and may possibly reflect poor planning and preparation. Nonetheless, the GST was welcomed by almost all categories of businesses as a necessary and efficient system of taxation.
Relief measures announced on Friday, October 7, 2017
Some of the relief measures announced recently are summed up below:
Tax slabs revised on 27 items of essential use. These include khakra, dried sliced mangoes, ICDS consumable packages, non-branded namkeen and Ayurvedic health products, waste paper, waste plastic and e-waste rubber (to be taxed at 5%). Also, services tax on producers of Zaria, imitated jewellery, print workers and providers of packaged eatables is down to 5%.
Tax refunds for exporters for July to be cleared by October 10 and those for August by October 18. Former GST exemptions such as prior authorisation and EPCG are to remain. Exporters need only pay a 0.1% IGST rate when sourcing their inputs from domestic suppliers.
Online computer generated e-way bills, required for moving goods of value exceeding Rupees 50,000 from one place to another for the purposes of trade, will be available between January and April in 2018. These can be used for both inter and intra state transport of goods.
 Exporters can use an e-wallet (to be introduced) to pay taxes and retain balances for payments to suppliers and vendors in India from April 1, 2018.
The Composition Scheme exemptions have been increased to businesses with annual gross receipts of up to Rupees 1 crore from Rupees 75 lakh.
Businesses that generate less than Rupees 1.5 crore in a year need only file returns every quarter instead of once every month starting from October.
Reverse charge payment requirements for sourcing of inputs from non GST registered vendors has been temporarily deferred.
Relief for GST taxpayers
There are, of course, several other reforms that need to be looked into. The CBEC, itself, admitted that there are more items in the top tax rate slab then are necessary. Many state tax authorities have been over zealous in implementing the GST, with some asking traders to provide both pre and post GST prices of goods and services. To avoid a return to the 'Inspector Raj' that had been the bane of previous governance regimes, this tendency needs to be avoided. Better IT systems and permanent solutions instead of ad hoc measures are needed for sectors such as textiles which provide employment to a large proportion of India's workforce.
Individual situations may call for special attention to detail and attract different sections under the Income Tax, CGST, SGST, IGST and other relevant acts. Tech enabled tax solution platforms such as AllIndiaITR (a product of Corwhite Solutions Private Limited) are making a difference to the tax challenged throughout the country by enabling affordable and accessible services as financial experts.