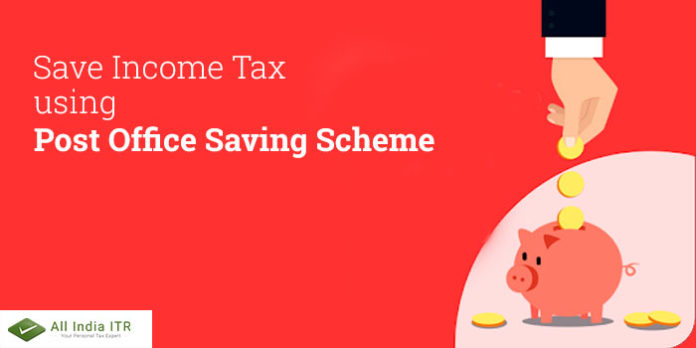 Post office provide PPF which has EEE benefits, as per tax laws, which means their contribution, interest and maturity proceeding. These deposits are applicable for deductions under section 80C, an amount of Rs. 15 lakhs can be claimed as deduction.
Income Tax using Post Office Saving Scheme
Well, the department of posts provides you various schemes that can help you save taxes. Here are some of the Post Offices saving schemes that can help you save taxes: –
Post Office Savings Account
5-Year Post Office Recurring Deposit Account (RD)
Post Office Time Deposit Account
Post Office Monthly Income Scheme Account (MIS)
Senior Citizen Savings Scheme (SCSS)
15-Year Public Provident Fund Account (PPF)
National Savings Certificates (NSC)
Kisan Vikas Patra (KVP) and Sukanya Samriddhi Accounts for the girl child.
Public Provident Fund
Post office provides the taxpayer PPFs which has EEE benefits as per tax laws. This means that contribution, interest and maturity all are tax-free. PPF deposits are eligible for tax deductions under Section 80C, under which a maximum of Rs 1.5 lakh. The maturity period of this PPF account is 15years, it can be extended in a block of 5years.
Senior Citizens Saving Scheme
This is an investment scheme for the individuals who are above 60years old. Individuals, who are between the age of 55 and 60 years, who are retired or took VRS are eligible to invest in Senior Citizen Savings Scheme. An individual is not eligible to invest more than Rs. 15 lakh in this scheme and the maturity period is five years. Investment under this scheme qualifies for the benefit of Section 80C, but interest earned by this scheme is taxable.
Sukanya Samriddhi Scheme
This is a savings scheme only for female child. A parent or legal guardian can open this account for the girl child till she turns 10years old. This scheme is carried out buy some banks as well other than post offices. The contribution to this account can be made till 15years from the date of opening the account.
5-Year Post Office Time Deposit
As per India Post, post offices offer deposits with a time period of one year, two years, three years and five years. If you do an investment in the five-year term plan, then this qualifies for the tax benefit under Section 80C.
Post Office Savings Account
According to Section 80TTA, interest income earned from savings accounts, including Post Office Savings Account is eligible for deduction of Rs. 10,000.
So, what are you waiting for, if you wish to save taxes, visit your nearby post office and be a part of above-mentioned schemes.