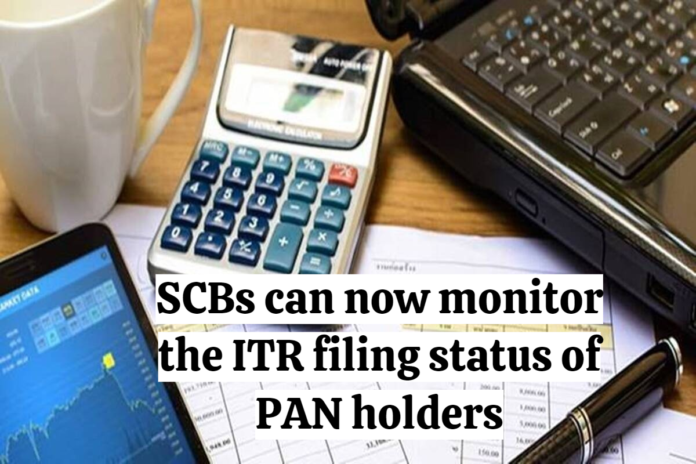 CBDT also told that "The Department has now released a new functionality 'ITR Filing Compliance Check' which will be available to Scheduled Commercial Banks (SCBs) to check the IT Return filing status of PANs in bulk mode." The Income Tax (I-T) division on September 2 said it has propelled a functionality for commercial banks to check the status of Income Tax Returns documented by entities based on their Permanent Account Number (PAN). The IT department has also provided a functionality which is known as "Confirmation of Relevance u/s 194N" to the banks and as well as post offices from July 1, 2020.
Central Board of Direct Taxes (CBDT) through an official notification said that the commercial banks are now included in the list of agencies with which the tax authorities can share information easily. Through this, the bank/post office can get the relevant rate of TDS under section 194N of the Income-Tax Act, 1961 by entering the PAN of the individual withdrawing cash from the official account, the CBDT said in an announcement.
The IT division said SCBs can computerize and incorporate the cycle with the core banking solution of the banks. "Scheduled Commercial Banks are required to document and implement appropriate information security policies and procedures with clearly defined roles and responsibilities to ensure the security of information."
It said that the data related to money withdrawal had demonstrated that a colossal measure of money is being pulled back by people who have never documented their Income Tax Returns (ITR). To guarantee the filing of return by these people and to keep track on money withdrawals by non-filers, and to restrain the black money, the Finance Act, 2020 with impact from July 1, 2020, further revised the I-T Act, 1961, to bring down the edge of money withdrawal to Rs 20 lakh for the appropriateness of TDS for non-filers. It also calculated TDS at a higher rate of 5 percent on money withdrawal surpassing Rs 1 crore by non-filers.