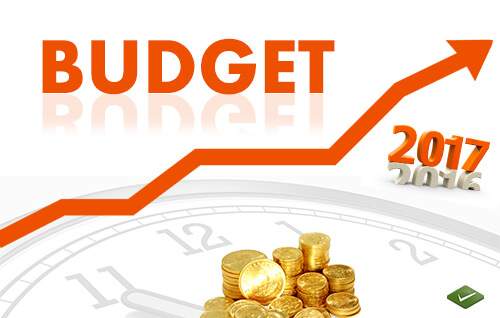 Service Tax is an indirect tax levied on certain services which are collected by the service provider and later submitted to the Government of India. The service receiver pays the amount to the service provider who further pays the amount to the government. So what has changed have been proposed for service tax rate in recent budget 2017? Well, there are quite a few changes announced by the finance minister and in this article will explain the same in a simpler way for you.
Changes in Provisions:
In Section 66D, clause (f) has been omitted, and the service tax exemption on human consumption goods except alcoholic products will be continued as general exemption instead.
Also, the "process amounting to manufacture" definition has been omitted from the Section 65B(40) and has been incorporated into the general exemption.
The definition of "Authority" mentioned in Clause (E), Section 28 of the Customs Act 1962 has been modified. The new definition is authority means which have the rights of advance ruling as mentioned under Section 245-O of the Income Tax Act 1961. Calculate Income Tax Liability on Income from House Property.
The application fees for the advance ruling has been increased to INR 10,000 from INR 2,500. This amendment has been introduced into the Section 96C(3) of the Finance Act 1994.
The announce time for declaring ruling of an authority has been increased to 6 months from 90 days. This has been amended under section 96D (6) of the Finance Act 1994.
Also, a new section referred as 96HA has been introduced which prescribes that transferring the pending authority ruling applications will be constituted under the Section 245-O to receive the assent of the president.
No proceeding will be invalidated of any authority due to any defect in the constitution of the same authority.
Changes in Service Tax Rate Exemptions:
The exemption on taxable services such as import of technology for research and development cess will not be available. On such services, tax + Swachh Bharat Cess + Krishi Kalyan Cess will be applicable. The Income Tax Deductions You Can Avail Before It is Too Late.
Life insurance will be non-taxable for the Army, Naval, and Air Force.
The Service Tax will be exempted from the one-time payment for long-term lease of immovable property renting.
The exemption mentioned in S. No. 9B of notification No. 25/2012-ST dated 20.06.2012, has been modified for the "residential" status. Other than that, all other exemption will remain same.
The changes in service tax rate and exemption has been introduced to strengthen the economic build of the country.