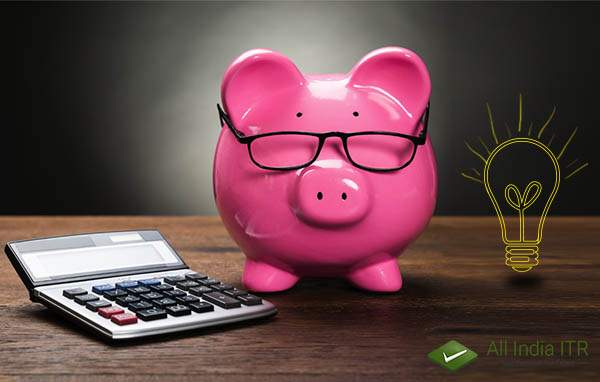 India is one of the largest tech startup hub in the world. In a move to promote startup ecosystem in the country, the Prime Minister Narendra Modi announced the Startup India Policy and the number of startups in India dramatically increased, benefitting a large number of entrepreneurs. Tax Benefits for Entrepreneurs in India.
Tax Benefits for Entrepreneurs in India
Startups looked forward to Finance Minister Arun Jaitley's Budget announcement on 1 February and it indeed had a lot of tax benefits for entrepreneurs.
1. Tax holiday for three years
While announcing Union Budget 2016-17 in Parliament, Finance Minister Arun Jaitley announced that Startups can enjoy 100% tax exemptions during the first three years of operation. Eligible startups would not have to pay any tax for profits incurred in the first three years except MAT (Minimum Alternate Tax). In MAT, book profit is taken into account for taxation. Book Profit only takes into account the profit made by companies before they arrive at a net profit or loss incurred. This has raised criticism from many analysts as even those companies that made a loss may be scrutinized on the basis of their book profit. The announcement to free startups from paying taxes comes after entrepreneurs were not able to break even after three years of operation. Many Startups are of the view that the period must be extended to five years instead of three.
Commerce Ministry headed by Nirmala Sitharam has suggested an extension to the period of tax holiday.
Also, three year tax benefits exemption is granted only to those companies that are registered as startups under the Department of Industrial Policy and Promotion (DIPP) that involve in innovation, development, deployment of new products, intellectual property etc.
2.  20% exemption in Capital Gains Tax
Taxes charged on profits gained from sale of capital assets such as stocks, bonds is called Capital gains Tax Benefits. The government has exempted 20% from capital gains tax. This provision was demanded by many startups as it is highly profitable for them. Before this provision was made, startups were compelled to route their investment through Mauritius.
3.  Changes in Service Tax
Changes in service tax that will effect entrepreneurs include proposed exemption of taxes on services provided under Deen Dayal Upadhyay Grameen Kaushalya Yojna and services provided by Assessing Bodies by Ministry of Skill Development and Entrepreneurship. With the introduction of Krishi Kalyan Cess at the value of 0.5 percent, the rate of service tax will go up by 15 percent.
However, the lack of clarity on goods and services for online download has kept foreign entities out of the net of taxes and they continue to sell their products and services online without paying any taxes.
4.  Payment of EPF by the government
EPF, employee provident fund contribution of 8.33 percent will be paid by the government for all new employees for a period of three years. Earlier, the employer paid minimum 12 percent of employees' basic salary as employer's contribution. This will relieve many employers, cutting costs of startups by 12 percent for three years. This will also provide them with opportunities to hire competent candidates for their company as candidates will have job security. To avail these benefits many startups are voluntarily registering with the EPFO. This will also help startups to break even.
Earlier, angel investors, that is, investment made by family and friends, which were not raised by venture capital firms, were taxed. Angel investment tax was introduced in 2012 but the government has abolished it by introducing amendment into Section 56(2) (vii) (b) of the Income-Tax Act. Under this section, angel investors will not be taxed for their investments. To avail this benefit, startups need to be registered under DIPP. They must therefore obtain a certificate from the 'inter-ministerial board of certification.' This has further added to the relief of startups in India.
 6.  Abolition of excise duty 
As introduced in Budget 2015, the government has scrapped excise duty on inputs of parts, subparts and components for the purpose of manufacturing of charger, battery, speaker and adapter of mobile phones. Also, no excise duty is levied on inputs, parts or subparts or components for the purpose of manufacture of broadband modems, routers, video recorders, set top boxes for TV etc.
 7.  Taxes on turnover
New manufacturing firms are taxed at 25 percent plus cess and surcharge, while companies with a turnover of less than 5 crore per annum are taxed at 29 percent. Medium and small companies with a turnover of less than Rs. 50 crore will be taxed at a rate of 25 percent. This move is likely to benefit approximately 6.67 lakh companies in India.
Also, for startups, the period of claiming profit linked tax exemption has been increased from 5 years to 7 years, as per the Union budget speech of Finance Minister Arun Jaitley.
 8.  Providing financial boost for 4 years
In order to provide startups with the necessary financial boost, the government has set up a 'fund of funds' that will be directed by the Securities and Exchange Board of India. The initial corpus of this fund will be rupees 2500 crore while the total corpus will be rupees 10,000 crore for a period of 4 years. It will support many sectors like manufacturing, agriculture, health, education etc. Life Insurance Corporation will invest in this fund and it will be managed by a board of professionals.
 9.  Presumptive tax
While an entrepreneur is required to maintain books of account, a person adopting the presumptive taxation scheme is relieved from maintaining books of account if his income earned stands at a rate of 8%. If income earned is more than 8%, a higher rate can be declared. This scheme is applicable to small businesses with a turnover of up to 2 crore and professionals with gross income of up to rupees 50 lakh.
10. Other benefits
The government will update the Companies Act 2013 to provide a positive work environment for startups. This also comes with the hope of the government to ease up registration processes and procedures.
In order to encourage entrepreneurship among SC/ST, the government has earmarked rupees 500 crore for them under the startup India scheme.
Education of entrepreneurs will be done through Massive Open Online Course.
These Tax Benefits provisions introduced by the government not only aims to boost startups but also boost employment in the country.