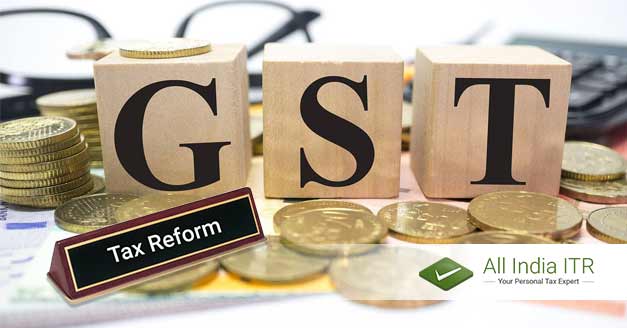 The GST Council and Tax Reform. The Federation of Indian Exporters regional chairman was recently quoted as saying that traders have been waiting for nearly INR 5 lakh crore worth of tax refunds due and that is adversely impacting the working capital flows of exporters. In fact, export figures turned negative for the first time since last June shrinking to USD 23.1 billion.
Recently announced reforms by the GST council
The GST council met in Guwahati for its 23rd conference to continue the process of reforming GST tax laws to ease concerns of businesses. Among the changes introduced are certain tweaks to the Composition Scheme. These include:
A flat rate of 1% to be levied as GST tax on manufacturers and traders. Only taxable goods will be considered in computations of annual turnover.
Services earning less than INR 500,000 in a year to become eligible for Composition.
Annual turnover limit for entry to the Composition scheme increased to Rupees 1.5 crore. This may go up to Rupees 2 crore later.
GSTR-4 return submission date for the second quarter of FY 2017-18 extended to 24 December, 2017.
Return form GSTR-3B can be filed till the 20th of December, 2017. This temporary return would be continued only till March, 2018. Further, GSTR-1, need only be filed once every quarter if a supplier does not exceed INR 1.5 crore in turnover in the preceding year(s). Forms GSTR-2 and GSTR-3 need not be filed yet as officers have yet to decide on the due date for furnishing of these returns.
Service providers have also been provided respite from compulsory GST registration with a notification that exemption for such businesses, professionals who do not receive more than INR 20 lakh in a financial year.
Restaurants and hotels already have had their taxes cut to 5% from the previous 18% but have been disallowed Input Tax Credit. However, places which charge more than Rupees 7500 as room rate must pay tax at the rate of 18% with ITC on availed supplies. The same will continue to app0ly for catering services. One grouse that tax abiding entities had was that even advances for supply were being considered taxable by income tax officials. That will no longer be the case as per recent announcements.
Those applying for Advance Rulings in case of tax disputes concerning taxable incomes while transacting with non-residents or in the case of non-residents transacting in India now have the option to do so in offline mode.
GST input credit form TRAN-1 for claiming refunds after migrating from the old indirect tax scheme to the current one can apply till 31 December, 2017. Late fees for those filing NIL GSTR-3B have also been cut to Rupees 20 per day from Rupees 200 before the Council meeting. For those filing definite returns the late fee is Rupees 50 per day.
Tax slabs for various categories of goods were also changed recently. These include shampoos, scents, tiles and clocks which will now be taxed at 18% instead of 28%. No tax will be levied on the sale of dried vegetables or duar meals among others.
What challenges does the GST regime still face? To be discussed in a future post.
E-file your tax returns for greater transparency. You can take advantage of the online revolution to take the help of a CA or Financial Expert via an online tax platform such as AllindiaITR, a product of Corwhite Solutions Private Limited.