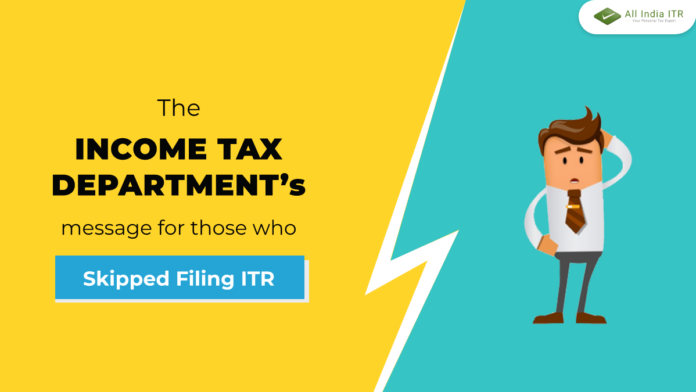 Embracing new methods to increase tax compliance with their new campaign, the Income Tax department of India has issued polite emails with reminders to those individuals who skipped filing ITR for the previous financial year.
In an e-mail to all those individuals who skipped filing their ITR for FY 2018-19 or AY 2019-20, the message reads, "We missed you. You've been a regular filer. However, we couldn't help but notice that you were missing this year. So, here's a little reminder". The email further goes on to state that citizens can still file their income tax return by March 31, 2020 although a late fee will be applied. The message ends with "Waiting for you to file". The last date to file income tax return was already extended from July 31, 2019 to August 31, 2019 owing to the late issuance of Form 16.
What if I still choose to not file my income tax return?
It validates your credit worthiness before financial institutions and provides financial benefits such as bank credits, etc.​​
If your total income does not exceed ₹5 lakh, then the late filing fee will not exceed ₹1,000 as per income tax mandate. If you still have some tax due apart from the penalty, a monthly interest of 1% will be levied on the amount of tax due till the month of payment.
Save your money and time and start e filing income tax return with us now!