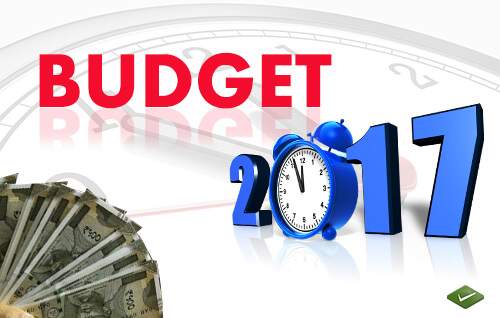 Indian's eyes were stuck to the clock this morning to know the Union budget for the coming fiscal year. Many new schemes were announced for farmers, women and senior citizen, but the biggest topic that covered all limelight was the income tax relief offered for the salaried citizens. There were many changes has been introduced which will make a smile on the salary class falling under the lower tax slabs.
Union Budget 2017
The changes are:
Salaried individuals having income up to INR 2.5 lakhs per annum are not liable to pay any tax.
The personal income tax bracket has been reduced to 5% for INR 2.5- 5 lakhs tax slab, which was 10% earlier.
Individuals falling under the income tax slab of INR 50 lakhs – 1 Cr will be levied a surcharge of 10 per cent.
Individuals with income above INR 1 Cr will have to pay a 15% surcharge as it was before.
So the new tax rates are:
Income slab
Income Tax rate
Education Cess
Higher Education Cess
Up to INR 2.5 lakhs
Nil
Nil
Nil
INR 2.5 – 5 lakhs
5%
2%
1%
INR 5 – 10 lakhs
20%
2%
1%
Above INR 10 lakhs
30%
2%
1%
Above INR 50 lakhs
30%
+ 10% surcharge
Above INR 1 crore
30%
+ 15% surcharge
The Income Tax Slab Changes Announced
These tax slabs were introduced with focusing to increase the number of common taxpayers who contribute a big part in the Indian economy. Also, the expectations made after post demonetization are realized by this income tax return relieves announced today morning. Also, it was announced that a simple one-page form will be introduced for the income group of INR 2.5-5 lakhs to expand the tax net. This form will be only applicable for individuals but not for the business income. Also, the first time income taxpayers will not be scrutinized unless they found to have higher value transactions.