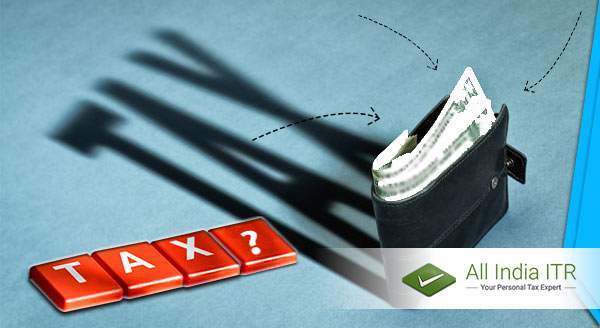 In India, the Income Tax department is vested with the power of collecting the tax under the rule of tax law and guidance framed by Parliament of India. As per the Income Tax Act, 1961 there is some specific kind of income that is excluded in "total income" consequently they are not subject to be taxed. If any of your earning falls under the specific kind of exclusion conceded under Income Tax Act, at that point, you don't need to regard that income as taxable income and need not pay tax on it. While recording your income tax return you should specify these incomes under particular head even if they are not liable to be taxed. Before filing your income tax return, you should have the information of such incomes which are regarded as tax-free income. Here we are giving the rundown of income that is not taxed in India, in other words, they are not taxable income in India.
Interest Received on your Saving Account: In 2013, another section 80TTA was included in Income Tax Act, 1961 which acquainted that interest amount of Rs. 10,000 or less on your saving account is not taxable. For example, let us take a situation that you are earning Rs. 25,000 as interest on your savingaccount in a financial year, then you are subject to pay income tax on just Rs. 15,000, as Rs. 10,000 is exempted. This is a great help to a lot of taxpayers as previously they had to discover the interest earned on all their saving accounts and afterward calculate the total amount they earned for determining the taxes they are liable to pay.
Agriculture Income: The primary explanation for the non-taxability of farming income is that if agricultural income is taxed then it will make food costly for the ordinary citizens. The majority of people believe that non-taxability of agriculture income is to the advantage of farmers only but this is not the case. This is a misleading statement and another misleading statement is that if rural income is taxed then the farmers should have to give a bigger piece of their income as tax. If agricultural income is taxed then it will lead to a rise in the agricultural products which will eventually be a burden for the end consumer. To evade this situation any income which one earns from any agricultural activity is not taxed in India.
Income from the Partnership in Firm: If you are a partner in any firm and earn income in the capacity of the partner of the firm which has just been evaluated separately, at that point you are not at liable to pay tax on it. From this, we could presume that any shares in the profit that you are making as a direct result of the partnership deeds are not taxable and it would be considered as non-taxable income.
Income Received Through a Will or Inheritance: Till date, there is no inheritance tax in India. Whatever you acquired through a will is not taxable in India. There is no exclusion limit. You can put the property as indicated by you, only the income generated on the property is subject to be taxed.
On Gift of up to Rs. 50,000: As per the Income Tax Act, 1961 if the estimation of the gift is more than Rs. 50,000 a year, at that point the overabundance sum is liable to be taxed and treated as an income of the beneficiary. In any case, this rule has the specific limitation that is on account of relatives the gift tax is not applicable. Just to maintain a strategic distance from gift tax in India you can't term anyone as your relatives by calling that he or she is a child or little girl of my paternal uncle's neighbor's sister. In income tax rule, the government has notified the list of 'relatives' they can be only-
Brothers and sisters of your parents
Your lineal descendants
Parents
Spouse
You and your spouse brothers and sister
Lineal descendants of your spouse
In case of Hindu Undivided Family (HUF) any member of the family
Also, the gifts received from relatives' other than above mentioned during the marriage is exempted from being taxed by the income tax department.