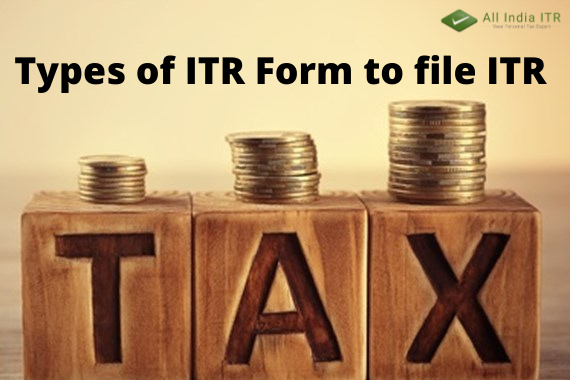 We all know the ITR season is about to knock on your door soon so, be ready to file your ITR for the AY 21-22 and the FY 20-21. Last year a total of (Numbers) filed ITR and hope to see some new filers. But before that let's understand what ITR is and which IT form are you required to fill while filing your ITR.
Income Tax Return (ITR) is a form in which the taxpayers file information about his income earned during (FY) and it is a tax applicable to the income tax department in the AY. Income tax returns also make it easy for taxpayers to calculate their tax liabilities, schedule their tax payments, and seek refunds if they have overpaid.
Before filing the returns, taxpayers must first decide the type of ITR forms they need to complete. ITR forms are solely dependent on the income of taxpayers. There are seven different types of return forms. Let's break down the fundamentals of each category of ITR form.
Read Here: Complete Process of filling ITR through All India ITR Application FY 20-21
ITR Form 1
ITR-1 more commonly referred to as 'SAHAJ' and is an income tax form for salaried individuals. India has most of the salaried people makes ITR-1 one of the most frequented or used forms for filing the ITR. It is applicable if you:
Earn income through salary or pension
Earn income from one housing property
Do not earn capital gains
Do not hold a property abroad
Earn only domestic income
Earn agriculture income less than INR 5,000
Earn income through investments such as fixed deposits
Do not earn any windfall income through horse racing or lotteries
ITR Form 2
If you received revenue from the sale of a house or other property, you must file this type of ITR form. Furthermore, if you have earned any international revenue, you must file Form ITR 2. The form is also used for Hindu Undivided Family (HUF) taxpayers.
ITR Form 3
Individuals and HUF taxpayers are also covered by ITR 3. However, this form will be used to file the ITR if your salary falls under the earnings or profits from the profession or business category.
ITR Form 4
Individuals, HUFs, and partnership companies whose revenue includes the following use ITR 4:
Business earnings as per provisions of section 44AD and 44AE
Professional income under special provisions of section 44ADA
Pension or salary
Earnings from a single house property except where loss is carried forward
Income from other sources excluding lottery or horse race winnings
ITR Form 5
Firms, local authorities, artificial judicial persons, Body of Individuals (BOIs), Co-operative Societies, Limited Liability Partnerships (LLPs), and Association of Persons (AOPs) use ITR 5 to file returns.
ITR Form 6
Except for those who seek benefits under Section 11 of the Income Tax Act of 1961, any corporation is required to file returns using Form ITR 6. Exemptions under section 11 are available to organizations that derive revenue from land used for religious or charitable purposes. ITR 6 must be submitted electronically.
Know About: ITR E-verification- How to e-verify your Income Tax Return for FY 20-21
ITR Form 7
Individuals or companies as described below must file returns using Form ITR 7:
Section 139(4A): Individuals earning income from property held for religious or charitable purpose as a trust
Section 139(4B): Political parties whose income exceeds non-taxable limits
Section 139(4C): An institution or association under section 10(23A), medical or educational institution, scientific research association, news agency, an institution under section 10(23B)
Section 139(4D): Institutions, such as universities or colleges whose income returns or losses are not needed as per the provision of this section must file returns using Form ITR 7.
Section 139(4E): Must be filed by every business trust that is not required to provide a return of income or loss under other provisions of this section
Section 139(4F): Investment funds as per section 115UB must file returns under this section
Read About: Benefits of filing Income Tax Return (ITR) FY 20-21
The income tax department will be sharing the ITR form from (Date) and our Tax experts at All India ITR will be ready to assist you with the easy and fast filing of your returns.
To know more download All India ITR from Google Play Store or App Store.