You must verify your ITR before your tax obligations for the year are complete. It's not enough to pay your taxes, declare your income and submit via e-filing. Here's why.
With the ITR season around the corner, taxpayers must know that to complete the Income Tax Return process you should verify your ITR, by sending the copy of your ITR to CPC Bangalore. The return must be verified within 120 days of filing return. You can do it digitally, by doing your Aadhar or One Time Password, etc., you can do it by sending the physical copy to CPC Bangalore, of the Income Tax Department.
If there is an ITR that is filed, but not verified, then it is considered an invalid ITR by the Income Tax Department. An invalid ITR means that the taxpayer has not filed the Income Tax Returns for the Particular Assessment year. If your ITR becomes invalid then, in that case, you will have to file your returns again as belated, as your first return is treated as an invalid return.
In case you had some genuine reason not to verify your ITR on time, then we have a solution for you which can help you to file hassle free returns. A taxpayer can file a condonation delay request on the Income Tax Department's e-filing website.
Here are the following criteria's which a taxpayer should fulfil to apply for condonation delay request: –
There should be a genuine hardship on merits
The claim should be valid and correct.
Follow these simple steps to file Condonation Delay Request: –
Step 1
A taxpayer is supposed to log into his/her account on the Income Tax Department's official website.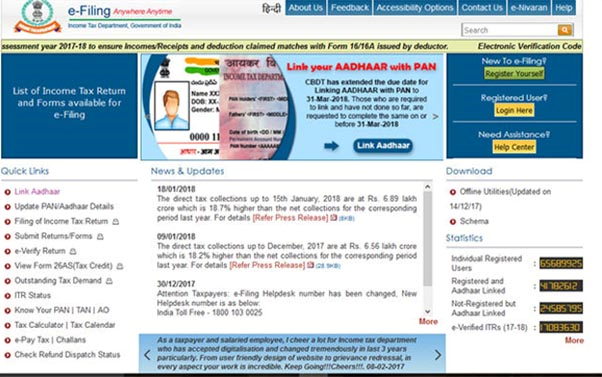 Step 2
You need to click on login and enter your details like User Id and Password, then enter the Captcha Code and click on submit.
Step 3
Once you have logged in, go to my account and then click on the Service Request option.
Step 4
Once you see the drop-down menu, click on New Request then on Condonation Request and after filling the required details click on submit.
Step 5
Click on Condonation request, select your options for the delay and then click on submit.
What is the Time Limit to file Condonation Request?
According to new tax laws, there is no specific time limit to file condonation request.
How can I track the status of my Condonation Request?
Once you file the condonation request, you can track its status by using the e-filing portal.
So, hurry up and verify your Income Tax Returns as soon as possible.