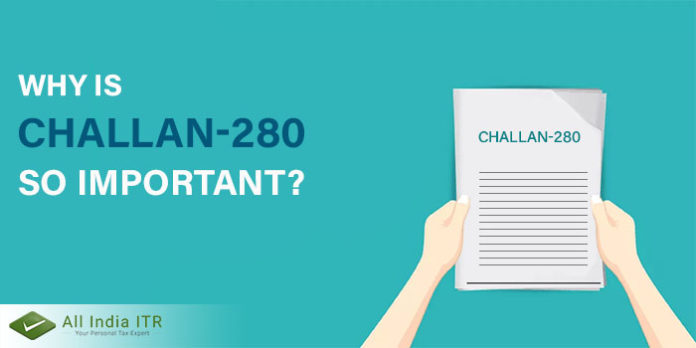 Having difficulty in paying taxes? Here's a guide to make it easier for you. Challan-280 is a must in order to make income tax payment in both the cases – regular assessment tax and self-assessment tax.
Regular assessment tax is one which becomes due after the last financial year has ended and self-assessment tax is to be paid in the same financial year in which the tax is computed or estimated.
Self-assessment tax is a voluntary payment to the tax department and can be paid after Advance tax and other TDS dues have been accounted for.
Usually, there is a lot of talk on the way in which returns are filed, how taxes are computed and what income tax deductions should one apply to maximize one's savings, but not so much about how the actual payment takes place.
So, let's take the case of self-assessment tax and know how this payment takes place.
How to pay Self-Assessment Tax using Challan-280
Open the government site of income tax department and select challan number ITNS 280.
Choose the '(0021) Income-Tax (Other Than Companies)' option under 'Tax Applicable'.

Enter your PAN and address details.
Choose '(300) Self-Assessment Tax' as the type of payment.
Select the bank with which you wish to make the payment.
Enter captcha code and click on 'Proceed' button.

Carefully check for any errors in the details entered and click on the button 'Submit to the bank'.
Log in to your net banking account to make payment.
Enter the total tax amount in the field 'Basic Tax' and click on the Submit button.
When the tax payment is successful, you can get the challan receipt with bank details such as – BSR code, Challan number, Challan Date and Challan amount. Try to keep this document safe for future reference All India Itr